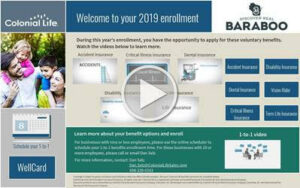 The benefits of joining the Baraboo Area Chamber of Commerce have expanded with the organization's new partnership with one of its members, AVID Risk Solutions.
The Chamber of Commerce is offering its members the opportunity to protect themselves and their employees with benefits that AVID offers, called the Baraboo Chamber Bundle. Current members will qualify for disability, dental, vision, and term life insurance benefits, among others.
Unlike other chamber plans, the Baraboo Chamber Bundle allows owners of small businesses the opportunity to offer benefits to their employees affordably. It also allows solo entrepreneurs and nonprofit executives the chance to buy benefits through the Chamber.

With the Chamber Bundle, employees will receive one-on-one benefit counseling sessions to help them enroll in the plan and understand their benefits.
"This partnership makes membership in the Chamber even more valuable," Baraboo Area Chamber of Commerce Executive Director Darren Hornby said. "We're excited about the opportunity to help deliver insurance benefits to our members."
Chamber members can apply for accident insurance and critical illness insurance, as well as the products mentioned above. With Colonial Life, benefits are paid directly to enrollees, who can continue coverage with no increase in premium when they retire or change jobs. Claims are paid regardless of any other insurance a policy holder may have with other companies.
"With the hours of work put into this offering, I am excited to roll these benefits out to the Baraboo Area Chamber of Commerce and its members," said Dan Selz in partnership with AVID. "They're going to love our benefits and services."
Open enrollment begins Oct. 9. AVID will hold an enrollment session Oct. 9 from noon to 4 p.m. at the Chamber of Commerce Visitor Center, 600 W. Chestnut St. in West Baraboo. To learn more and to schedule an appointment for these benefits, visit https://flimp.me/Baraboo. For additional information call the Chamber of Commerce at (608) 356-8333.