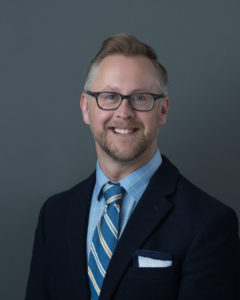 By Darren Hornby, Executive Director
Baraboo Area Chamber of Commerce
Change is a constant force, one that can – when nurtured effectively – foster renewal and growth.
2019 was a year of great change for the Baraboo Area Chamber of Commerce and its partners. The staff was transformed and the community was rebranded.
While change comes with work, I believe the heavy lifting is done and we are entering 2020 ready to reinvigorate the Baraboo Area's economy.
I came on board this spring, shortly after the Executive Director and Marketing & Communications Manager positions both had been vacated. While getting up to speed in my new role, I worked with the Chamber board to hire Ben Bromley as our Marketing & Tourism Coordinator.
While getting comfortable in our new roles, we jumped right in, organizing the Chamber's summer events with help from Sandy Gavin in the front office. Meanwhile, we carried forward the Discover Real Baraboo branding campaign, which had been unveiled earlier this year, just before our predecessors left.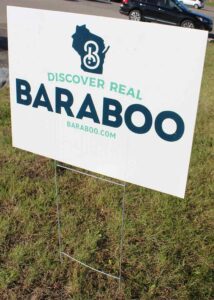 We spent much of 2019 introducing the brand to the Baraboo Area community and encouraging our partners to use it. You've seen that slogan and the now-familiar "Baraboo B" on yard signs, billboards, print advertisements and social media campaigns. Our members have begun using the brand, reinforcing the message that when you see the "B," you know it has something to do with the Baraboo Area.
We are closing 2019 with a social media campaign designed to get holiday shoppers to Discover Real Baraboo. For 2020 we're planning an ambitious blitz that will market the Baraboo Area as a unique place offering unparalleled experiences. This will bring day trippers to our community and "put heads in beds" for local hotels, campgrounds and bed-and-breakfasts.
Rolling out the brand while also running our annual events – the golf outing, Big Top Parade, crab boil and more – was a challenge for two newcomers like Ben and me. We'd like to think we not only survived, but thrived, and are looking forward to hitting the ground running in 2020.
With the board's support, I'm tweaking our budget, our marketing plan and our Partner Package program. We are changing, and growing, constantly.