Nearly 300 Chamber members packed the Baraboo Arts Center on Thursday evening for our Annual Meeting, Dinner and Celebration.
The evening featured live music, Executive Director Darren Hornby's address on his vision for 2020, and presentations of our annual awards. Nominees were put forth by Chamber members, narrowed down to a roster of finalists by a committee of Chamber leaders, and voted on by Chamber members. The 2019 winners were:
Business of the Year: Coffee Bean Connection
The owners have created a downtown hot spot frequented by customers of all ages. They generously donate their flavors to innumerable community events and causes.  Watch Rich Manthe and Steve Ramsey accept the award
here
.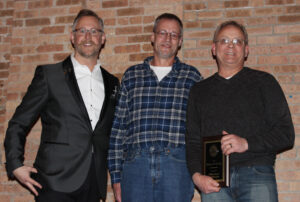 Tourism: Devil's Lake State Park
The most-visited spot in the Wisconsin State Park System, Devil's Lake draws an estimated 3 million visitors each year. Blufftop views, hiking trails, rock-climbing opportunities and water sports draw tourists from around the country throughout the year.  Watch Jim Carter, the park's assistant superintendent and a Chamber board member, accept the award
here
.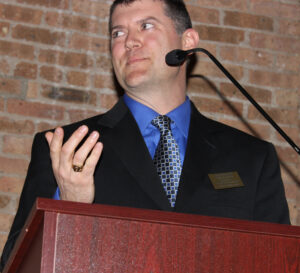 Rising Star: Balanced Rock Winery
Since opening this year Balanced Rock has become a community hub, drawing customers with live music, a breathtaking view and signature flavors. It has played a role in reviving the highway corridor connecting Baraboo with Devil's Lake State Park.  Watch Matt Boegner, who owns the winery with wife Kristin, accept the award
here
.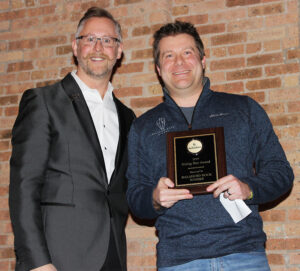 Community Service: Baraboo Young Professionals
The group's events create nighttime entertainment opportunities for local residents and provide valuable exposure to Baraboo businesses. The organization also provides professional and personal development to its members and supports fellow nonprofits such as the Boys & Girls Club and the Baraboo Area Homeless Shelter.  Watch the group's acceptance speech 
here
.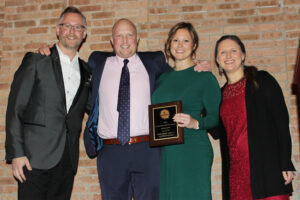 President's Award: Raegen Trimmer
A devoted member of the Ambassadors Club, Trimmer used her background in digital marketing to help keep the Chamber's public relations efforts afloat after the organization's executive director and marketing coordinator left last spring. Watch her accept
here
.