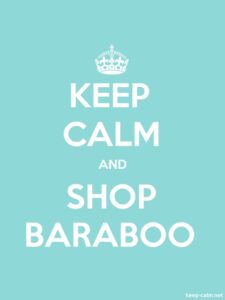 The Baraboo Area is open for business despite the challenges posed by the COVID-19 coronavirus pandemic.
Many of our members are rolling out new services to help customers connect with them safely. The Chamber of Commerce will strive to list all members' specials and other changes here.
Sauk County maintains an online map of open businesses here.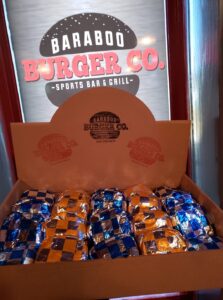 Food and Beverage
Balanced Rock Winery: Retail online only
Baraboo Burger Company: Open Monday thru Saturday 8 am until 8 pm for curbside or carryout orders.. Call 355-0977. Closed Sundays
Baraboo Candy Company: Online shopping and delivery. Curbside pickup 10 a.m.-3 p.m. M-S. Call 608-356-7425
Baraboo Children's Museum: Closed, but providing meals for schoolchildren via curbside service or delivery, 11:30 a.m. to 12:30 p.m. Mondays through Fridays
Baraboo Bluff Winery: Curbside bottle sales available daily. Send email to info@baraboobluffwinery.com with your order and pickup time. $100 per case for any mix-and-match box of bottles
Broadway Diner: Closed
Brothers On Oak: Takeout service available 11-8 daily. Call 608-356-8000
Coffee Bean Connection: Reduced hours: Monday – Saturday 6am – Noon and Sunday 7am – Noon.  Carry out and curbside delivery. Ships coffee beans and loose-leaf tea.
Con Amici Craft Bar: Bottles of wine, beer and liquor are available for curbside pickup. Call 813-789-4469 at least 20 minutes in advance
Culver's: Drive-up service only
Domino's: Contact-less delivery transactions. Call 608-355-5080
Driftless Glen Distillery: Distillery and restaurant closed. No takeout orders. Retail store open. Free shipping to 25 states online
Gem City Saloon: Full carryout menu available from 11 a.m.-10:30 p.m. daily. Call 608-355-9100
Glacier Rock: Curbside takeout service. Call 608-356-4869
Jose's Authentic Mexican Restaurant: Call in takeout orders to 608-448-2162. Find the menu here
KFC: Drive-through service
Kwik Trip: Self-serve food options suspended. Delivery of essential items like eggs, bread and toilet paper while supplies last. Call 608-356-2620 on the west side, 608-356-6102 on the east side and 608-356-2108 on the south side
Las Milpas: Carryout service and delivery via Labrador Delivery. Call 608-477-3427
Little Village Cafe: Closed.
Log Cabin Restaurant: Carryout and curbside service offered. Call 608-355-8245. Free slice of pie for orders $10 or more!
McDonald's: Drive-through, walk-in/take out and McDelivery service available
Neat-O's Bake Shoppe: Curbside pickup Call 608-448-4400. Open Mondays through Saturdays from 6 a.m. to 2 p.m.
Pizza Ranch: Free delivery, catering available. Buffet closed. Call 608-448-2215
Square Tavern: Closed.
Tin Roof Dairy: Open 10-6 Mondays through Saturdays, noon to 6 Sundays
Tumbled Rock Brewery & Kitchen: Closed
Uno Pizzeria & Grill: Curbside delivery of take-out meals. Call 608-253-2111
Von Klaus Winery Tasting Haus: Open for carry out Tuesday-Friday 12-6 and Saturday 11-5. Call 608-393-2229 to place orders
Wisconsin Dells Craft Mall – Cindy's Cafe: Closed until April 1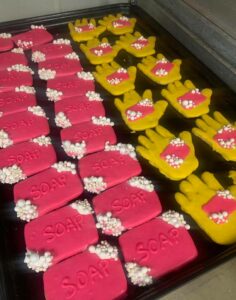 Retail
A Sense of Adventure: Online only. Find product photos, gift box ideas and care package options on the shop's Facebook page
Angels & Arrows Boutique: Online sales via the shop's Facebook page
Bekah Kate's Kitchen, Kids & Home: Curbside pickup or delivery for purchases greater than $75. Open 10-4 M-S. Call 608-356-3133
Corner Drug Store: Service via drive-up window only
Countryside Refind: Online only on Facebook and at countrysiderefind.com
DEZ Tactical Arms: Starting March 23rd, open 12 – 5 p.m. Tuesday – Saturday. Retail only
Downtown Family Dental: Non-emergency care postponed through April 3. Call 608-356-3790
Glacier Valley Ford: Expanded pick up/drop off and delivery service for service customers. Online vehicle purchase options available. Call 608-356-2222
Grainery: Starting Wednesday, March 25, hours will be Mon-Sat. 10-4.  Closed on Sundays. Curbside pickup is encouraged (credit card only)– call 608-356-9768.  A limited number of people will be allowed in the store.  Use of reusable bags and customer bulk containers suspended.
Jewelers Edge: Open until 5 p.m. March 24. Call 608-356-6535
Just Imagine Toys: Closing 6 p.m. Tuesday, March 24
McGann Furniture: Offering one-year financing. Reduced hours: 10 a.m.-5 p.m. Mondays through Fridays, 9 a.m.-4 p.m. Saturdays. Closing March 23, reopening March 30.
Outlets at the Dells: Reduced hours, noon to 6 p.m. daily
Ragamuffin Studio Art: Find up-to-date details online at www.nancypeidelstein.com
Red Shed Garden and Gifts: Connect via Facebook or Etsy store at RedShedGarden or Ebay store: momsbookstogo
Spa Serenity: Open online at www.spaserenitydayspa.com
SSM Health at Home: Retail stores closed
Supreme Awards: Showroom closed to the public.  Customers may call 608-356-4196 between 8 and 5 weekdays or send email to sales@supremeawards.net
Wild Bird Barn: Open for sales of lawn and garden items, no crowds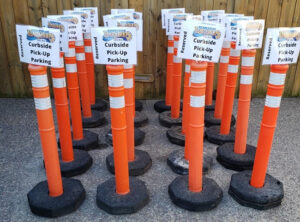 Service

Allstate Insurance – Shelly Cibulka: Office closed. For service call (608) 355-0494
Bank of Wisconsin Dells – Lobbies closing Thursday, March 19
Baraboo Arts Banquet Hall: Open. Contact via email: karen@baraboobanquet.com
Baraboo Public Library: Closed to the public until April 6. Curbside service offered Tuesday, March 17 by calling 608-356-6166
Baraboo Social Club: Appointments only, no walk-ins
Baraboo State Bank: Lobby access suspended until further notice, drive-ups and ATMs open. Walmart branch closed
BMO Harris Bank: Lobby closed. Drive-through hours changed to 9:30 a.m.-4 p.m. Online and mobile banking, and ATMs unaffected. Call 608-356-7771
Brunker Realty: Open by phone at (608) 448-4377  or online at brunkerhomes.com
Bunbury & Associates: Open by phone at (608) 356-7720 and online at bunburyrealtors.com
Cell.Plus/US Cellular: Curbside service available. Open Monday-Friday: 9am-7pm, Saturday: 9am-5pm, Sunday: Noon-5pm. Pay bills by calling 611 or your local store
Community First Bank: Lobbies closed, walk-ups, drive-ups and ATMs open
Cross, Jenks, Mercer & Maffei: Open 8-5 M-F
Downtown Family Dental: Emergency care only
Econoprint: Open Monday-Friday 8am-5pm.  No walk-ins or face to face interactions.  Can ship, deliver or offer parking lot pickup.
Fairway Mortgage: Visit teambaraboo.com or call 608-355-1333
Glacier Valley Ford: Open with expanded pickup/dropoff and delivery service, bills can be paid over the phone. Hours are 7:30-6 pm M,T,W,F; 7:30-7 pm Thursdays, and 8-3 Saturdays
Guild Mortgage: Open by phone at (608) 402-6106
HealthSource Chiropractic: Call 608-355-7999 for an appointment
Hill-Dale Veterinary Care: Open for appointments, including drop-off appointments. Will get pets from vehicles if clients want to avoid public areas. Some food and medication delivery is possible. 608-356-9433
Hope House: Services for those experiencing domestic and sexual violence can be accessed by calling the 24-hour helpline at 800-584-6790
Johnsen Insurance: Open by appointment only (608) 356-5515
Knight Barry Title: Open daily from 8-5
Madalon Retirement Services: Serving clients via telephone, email and snail mail.  Call 608-963-3457
MBE CPAs: Open 8-5 M-F, 8-12 Saturdays
Minuteman Press: Doors are locked, but the print shop is open and encouraging online submissions through its website or email mmpbaraboo@mmpbaraboo.com
Prevail Bank: Lobby and drive-up closed. ATMs available. Call 800-205-0914 for essential services
Radio Shack/Gadget Central: Fixing electronics from home. Also open regular hours, 9 a.m.-6 p.m. weekdays, 9 a.m.-2 p.m. Saturdays. Curbside service and delivery of electronics. Call 608-356-6666
RE/MAX Grand: Open by phone at (608) 356-4100
Robert Henry Salon: On hiatus until further notice
Summit Credit Union: Drive through only
Top Hat Chimney & Fireplace Specialists: Office closed temporarily. Offering the Bryant Perfect Air Purifier, a defense against pollutants. No customer interaction needed for installation. Call 608-356-7268 or send email to help.tophat@gmail.com
Waterfront Graphic Design: Offering 20 percent discount on website, marketing and social media services to Chamber members. Flexible payment plans
Wells Fargo: Lobbies closed, drive-through available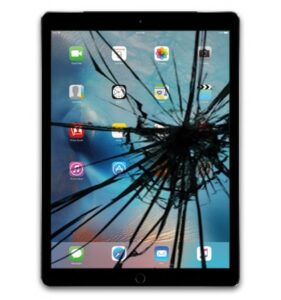 Lodging
Inn at Wawanissee Point: Four guest rooms in scenic, sanitized setting remain open. Call 608-355-9899
Willowood Inn: Small hotel in rural setting, each room has its own exterior door. Lobby closed. Call 608-356-5474 or 608-477-9351 from 8am – 9pm.
Ringling House Bed & Breakfast: Open. Call 608-299-9709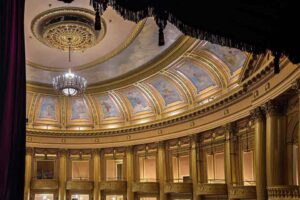 Entertainment
Al. Ringling Theatre: All performances and events canceled through April 10
Baraboo Theatre Guild: Production of "Steel Magnolias" postponed
Circus World: Spring opening postponed until at least May 23. Library closed
Ho-Chunk Gaming: Closing Wednesday, March 18 at 11:30 p.m.
Palace Theater: Performances suspended through May 19
Members who would like to be included in this listing should send details to memberrelations@baraboochamber.com