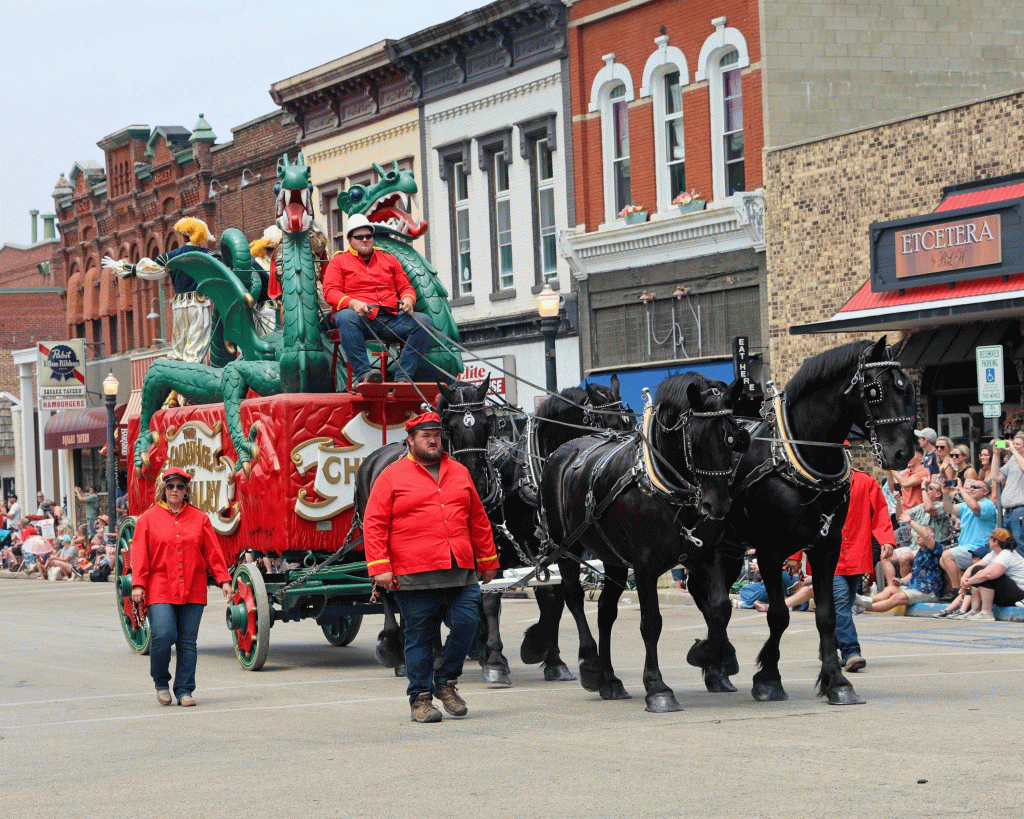 Big Top Parade returns Saturday, June 8
Each summer, the Baraboo Area honors its heritage by holding an old-fashioned circus parade on the downtown streets. In 2024 the Big Top Parade will blast off – err, step off – at 11 a.m. on Saturday, June 8. This year's parade will adopt Circus World's space-age "Blast Off" theme.
Circus World animals and historic wagons will be featured in the hourlong parade, alongside marching bands and community floats.
The parade will highlight a weekend full of circus-themed fun, including big top shows at Circus World and events at the Al. Ringling Theatre.
Watch this page and bigtopparade.com for event updates.
Download the Visit Baraboo! app from the App Store or Google Play and take a pre-arranged virtual circus history tour.
STREAMING INFORMATION
99.7 MAX FM will stream its pre-parade show at 10 a.m., followed by the parade at 11 a.m., on TV43 and Cable 10 as well as on Facebook.