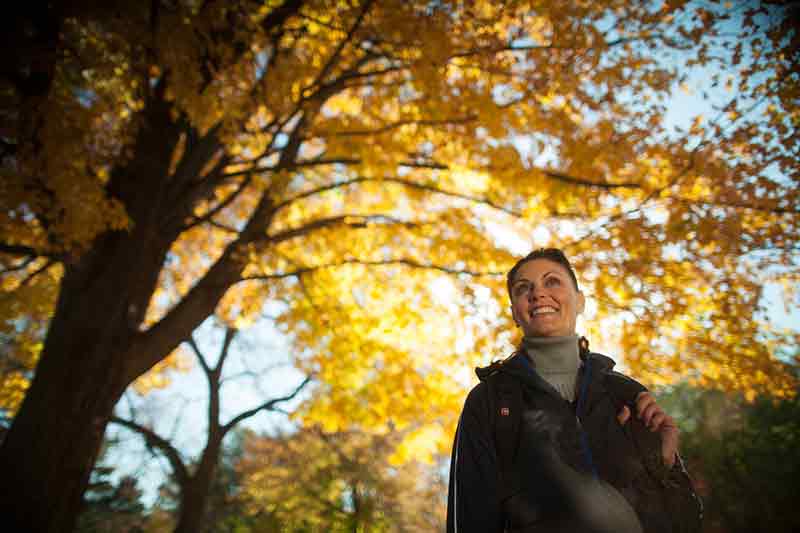 Beautiful time to explore the bluffs
Above-average temperatures make this an ideal time to explore the Baraboo Hills. Abundant fall colors remain on display, with sumac and red maple setting the Baraboo Area ablaze. This is a rare opportunity to savor our colorful canopy while enjoying 70-degree days in October.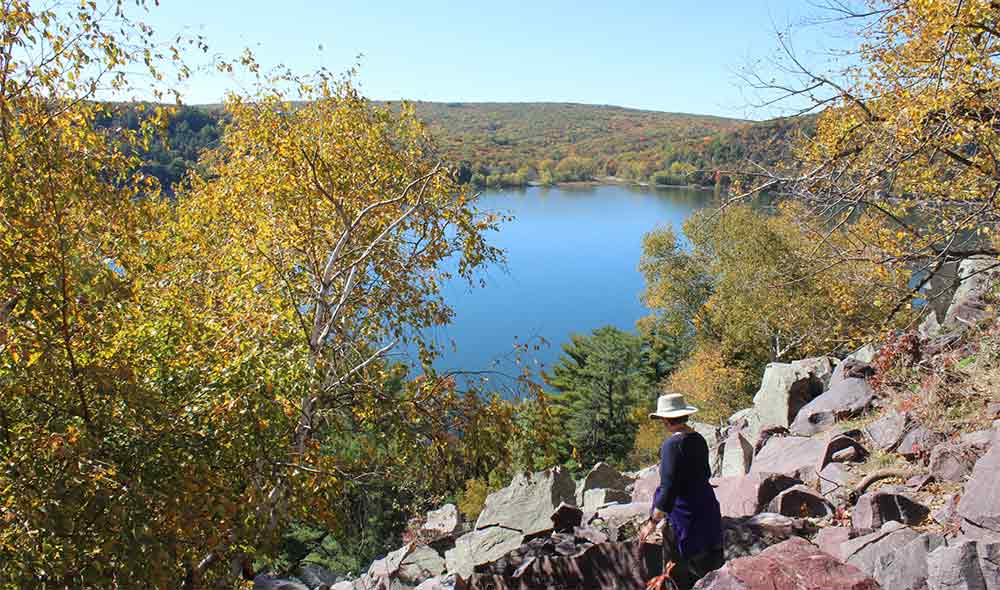 The Baraboo Area draws lovers of the outdoors year-round. But it's in autumn that the local landscape truly dazzles. Hike up the Devil's Doorway trail and take in the expansive panorama surrounding Devil's Lake. Stop at Ski Hi Fruit Farm and enjoy an apple turnover or a cider doughnut from a bench overlooking the hills.
Just a couple miles away, Tumbled Rock Brewery and Balanced Rock Winery are ideal spots to savor our seasonal splendor – and pair it with craft beverages.
Warm weather also makes this a great time to tee it up at Fairfield Hills Golf Course, ideal for beginners; Baraboo Country Club, which features sweeping views of the bluffs; and Devil's Head, which is sits perched atop the hills.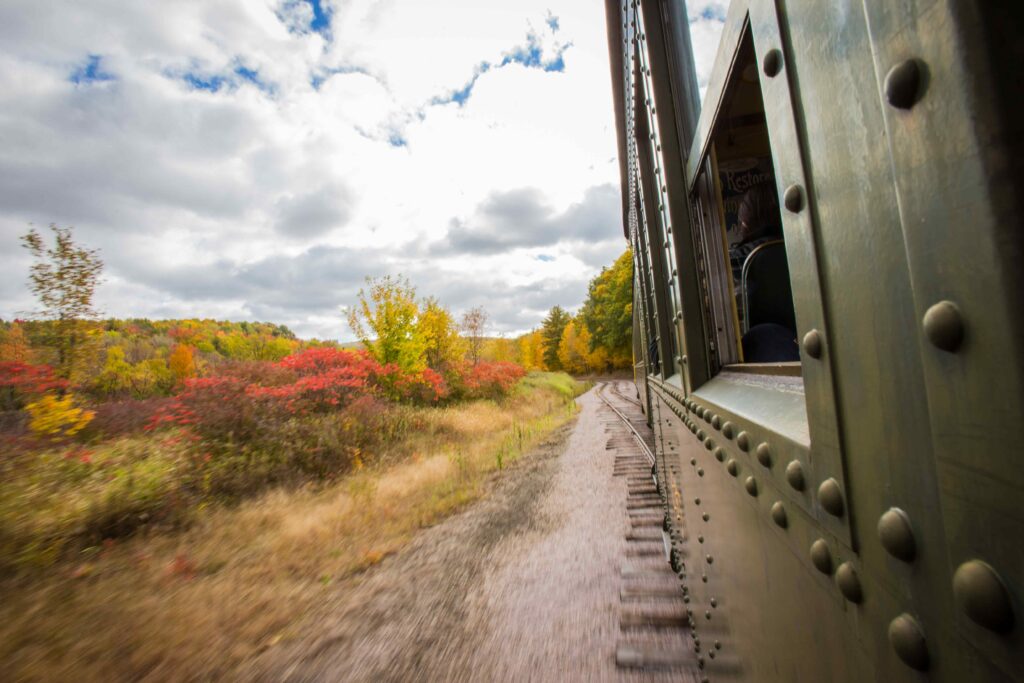 Train fans won't want to miss the Mid-Continent Railway Museum, which delivers views of fall colors with special rides during the Autumn Color Weekend on Oct. 9-10 and the Pumpkin Special on Oct. 16-17.
You can monitor the progress of autumn's advance online at www.TravelWisconsin.com. Visit these locations and more by taking the Fall Tour on the Visit Baraboo app. Download it here:
iPhone: http://apps.apple.com/us/app/visit-baraboo/id1507979113?ls=1
Android: http://play.google.com/store/apps/details?id=com.visitwidget.baraboowi