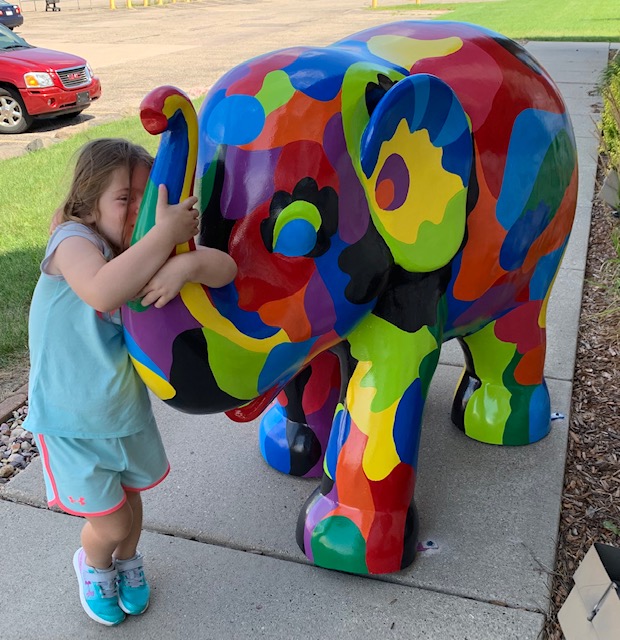 HORNBY: The elephants are a hit!
By Darren Hornby, Executive Director
Baraboo Area Chamber of Commerce
They say necessity is the mother of invention. Unable to hold our traditional Big Top Parade this year because of the ongoing pandemic, our committee had to get creative in devising new events to draw people to our Circus Celebration. I'm delighted to report that all were well received, and one – our "parade of elephants" – has been an absolute hit.
In lieu of the parade, we organized historic Ringling trolley tours, a car show at Slumberland and live entertainment at UW-Baraboo. Despite being new features, all these aspects of the Circus Celebration enjoyed great support July 10-11. But what really captured the public's attention that weekend and beyond were the 15 fiberglass elephants, painted by local artists, that have been placed throughout the Baraboo Area. The Baraboo News Republic and NBC-15 in Madison reported on this public art installation. Hundreds of users downloaded the Visit Baraboo app to access a pre-built, self-guided tour of the elephants. Even today, Ben can hardly take his lunch break on the bench in front of the Visitor Center without having to make way for "selfie" shooters arriving to pose with the Chamber's elephant, Inclusivity.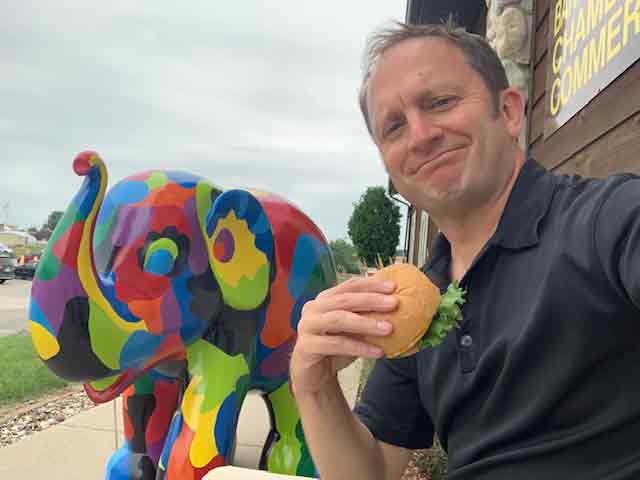 I'm thrilled to see the public embracing this initiative. I think it bodes well for the auction we're planning for September 15 at Circus World. The elephants will be put up for bid, with proceeds split between the Chamber and the artists. Who wouldn't want to give these beautiful works of art a forever home?
The public's reception of our Circus Celebration also bodes well for upcoming events. We are joining forces with Downtown Baraboo, Inc. to bring back Maxwell Street Days and the Made in Baraboo Market, set for August 13-14. These new events proved popular last summer, and we're happy to help present it again.
Before you know it, it'll be time for our first full-fledged Baraboo Oktoberfest. Scheduled for Saturday, September 25 at UW-Baraboo, this event will feature polka bands, pretzels and other traditional Bavarian fare, not to mention local beers. As you may recall, we had planned to roll out the Baraboo Area's first annual Oktoberfest last year, but had to limit its scope due to the pandemic. We're looking forward to welcoming all comers to "Boo U" for a fantastic new ethnic festival!
I'd like to mention another event, one that's just for members and their guests. We're planning to hold a cookout on September 13 at Devil's Lake State Park, on the north shore. We all missed gathering for this traditional end-of-the-summer dinner last year, and are excited to put it back on the calendar!
I think we're all thrilled to see Chamber events return. We couldn't bring a single one of them to you without our Partner Package Sponsors, who support every Chamber event throughout the year. I'd like to thank them, and thank all of you for working with us to promote the Baraboo Area. Beginning this week, watch as we recognize our Partner Package Sponsor of the Week!