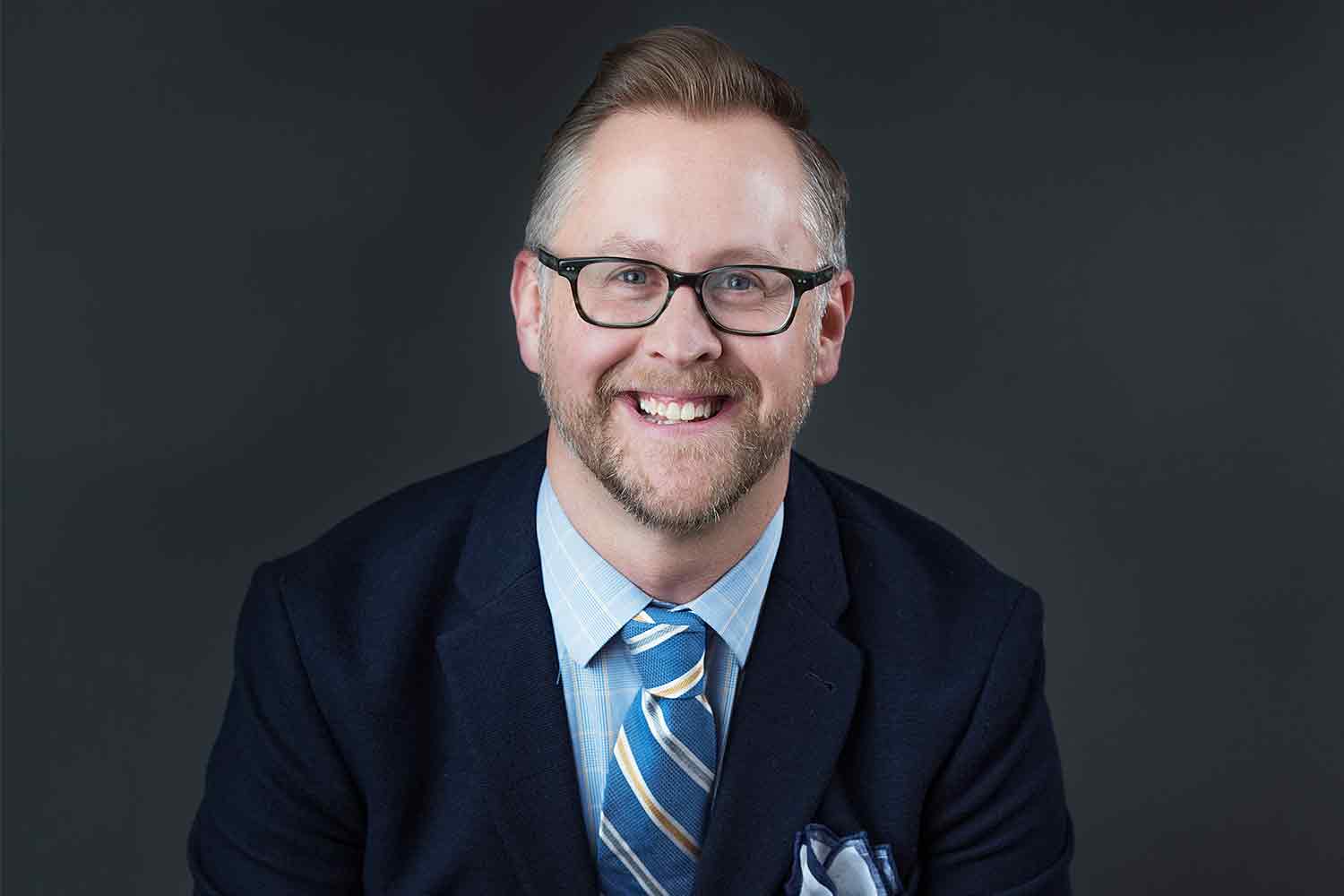 HORNBY: And now, a word for our (Partner Package) sponsors
By Darren Hornby, Executive Director
Baraboo Area Chamber of Commerce
Sponsors are critical to the Chamber's success. While the past year has brought many financial challenges, one positive development has been the growth of our Partner Package sponsorship program.
In 2020, the Chamber was fortunate to see 20 members step up to serve as Partner Package sponsors. This year, that number jumped to 27!
The Partner Package program was developed a few years ago. The idea was to give members an opportunity to support all Chamber events throughout the year through a single contribution. For the Chamber's staff and volunteer solicitors, that means making one request of those members during the year, rather than several. For members, it means receiving only one sponsorship solicitation from the Chamber.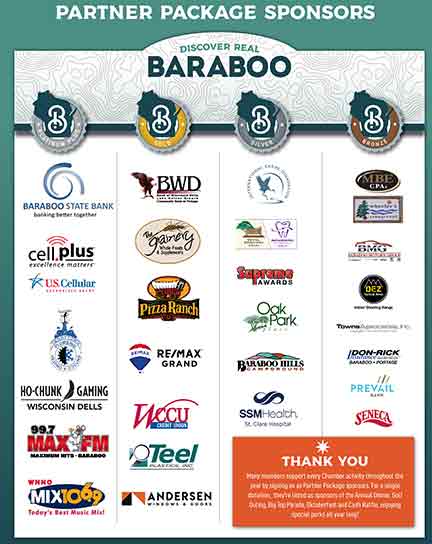 What's great about the program is that it ensures all the Chamber's events have sponsor support from the very start. Our Golf Classic, Cash Raffle, Circus Celebration, Oktoberfest and Annual Dinner begin in the black. Then additional generous sponsors jump on board to support individual events. For example, our golf outing benefits from the contributions of dozens of hole sponsors
Joining the Partner Package program has its benefits. These include member-to-member emails, ads in the Chamber Review and Weekly Update, recognition on baraboo.com, admission to events and recognition at every event as a sponsor. Not to mention being featured on a full-page spread in the 2021 Discover Real Baraboo Visitor Guide, due out this month!
Benefits escalate with each level of sponsorship, from Bronze ($1,600) to Silver ($2,500) to Gold ($5,000) to Platinum ($8,000). I am so grateful to the generous members who responded to my call for Partner Package sponsors during a year that has been so trying for some economically. It was great to see last year's sponsors remain on board, and to see new ones join the fold!
I don't expect 2021 to be easy, as the aftermath of the COVID-19 pandemic is likely to affect all the Chamber's revenue streams. I know many of our members are hurting as well, but together we will survive and, in time, thrive.
The Chamber stands ready to help, by connecting members with one another and with community resources, and by bringing visitors to the Baraboo Area through a comprehensive marketing plan and a series of attractive events. We can take on this work thanks to our members who have renewed their memberships for 2021, and to the Partner Package sponsors who already have thrown their financial support behind all the Chamber events planned for this year.
I encourage you to become a Partner Package sponsor next year!