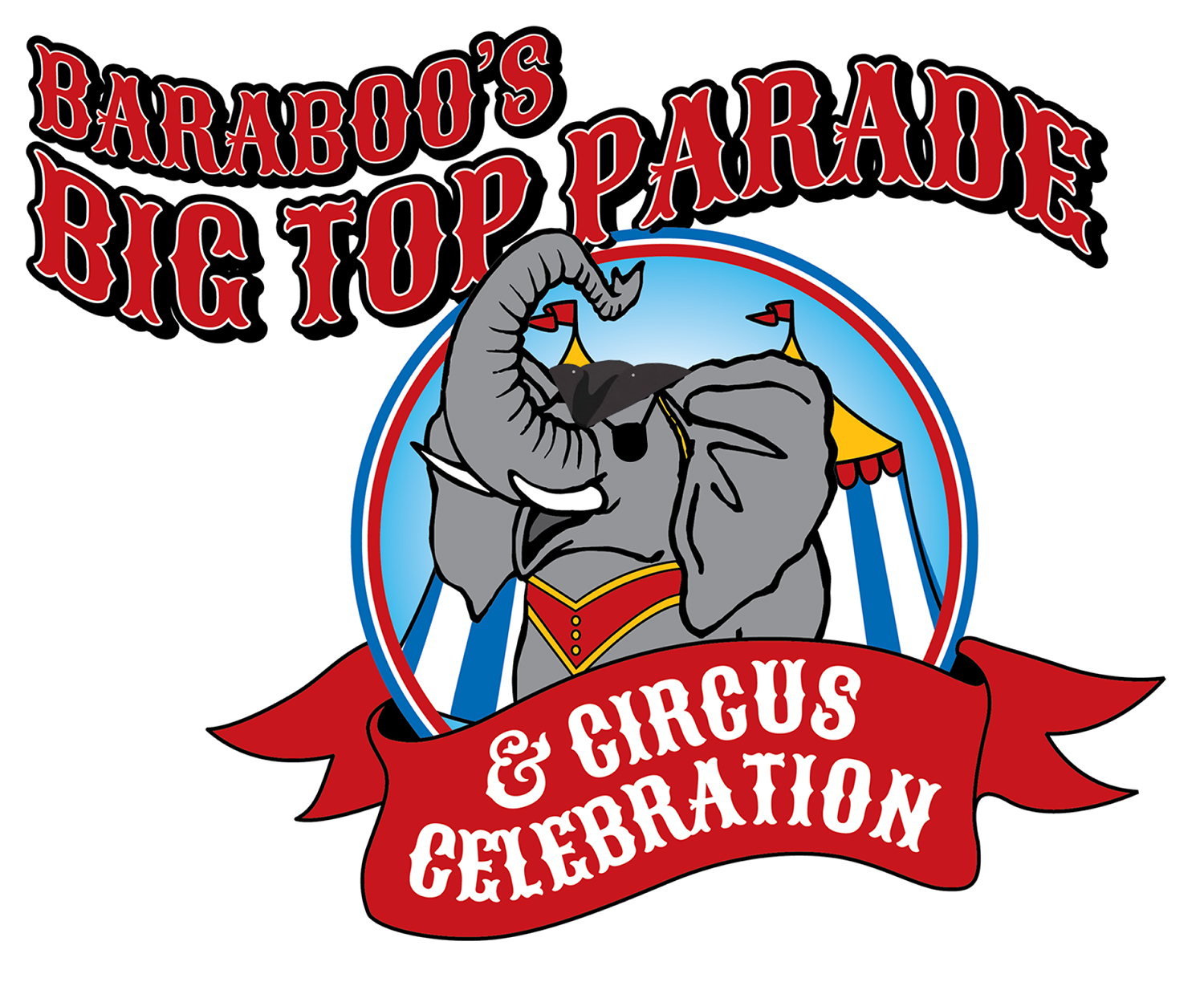 Baraboo brings back Big Top Parade
Here comes the circus parade!
Aqui viene el desfile de circo!
The Big Top Parade will return to the streets of downtown Baraboo on Saturday, June 25, 2022 for the first time since 2019.
Historic wagons, exotic animals, marching bands and community floats will delight paradegoers, highlighting a weekend full of circus-themed fun.
"We could not be happier to bring back the parade," said Nanci Caflisch, co-chair of the Big Top Parade and Circus Celebration organizing committee. "This one will be extra special."
The COVID-19 pandemic forced the cancellation of the parade in 2020. Last year, the committee put on a community-wide Circus Celebration weekend in July, minus the parade.
This summer the parade returns, moving to June to avoid conflicting with the Sauk County Fair, traditionally held in early July. Live entertainment will delight circus fans downtown before and after the 11 a.m. parade.
In fact, the circus-themed entertainment will begin Thursday, June 23, when Professor Stich's Original Circus Band performs on the courthouse lawn as part of the Concerts on the Square series.
"The parade and its related events are cherished annual traditions, ones we're pleased to see returning this year," said George Althoff, Executive Director of the Baraboo Area Chamber of Commerce. The Chamber works with the Big Top Parade committee and Circus World staff in presenting the parade.
This year's Big Top Parade and Circus Celebration will take on the pirate theme Circus World has adopted for its 2022 performance season. "Arrrrrrr ye ready for a stupendous Big Top show and parade?" asked Scott O'Donnell, Executive Director of Circus World. "You could sail the seven seas and not find finer family entertainment."
Watch for updates at bigtopparade.com.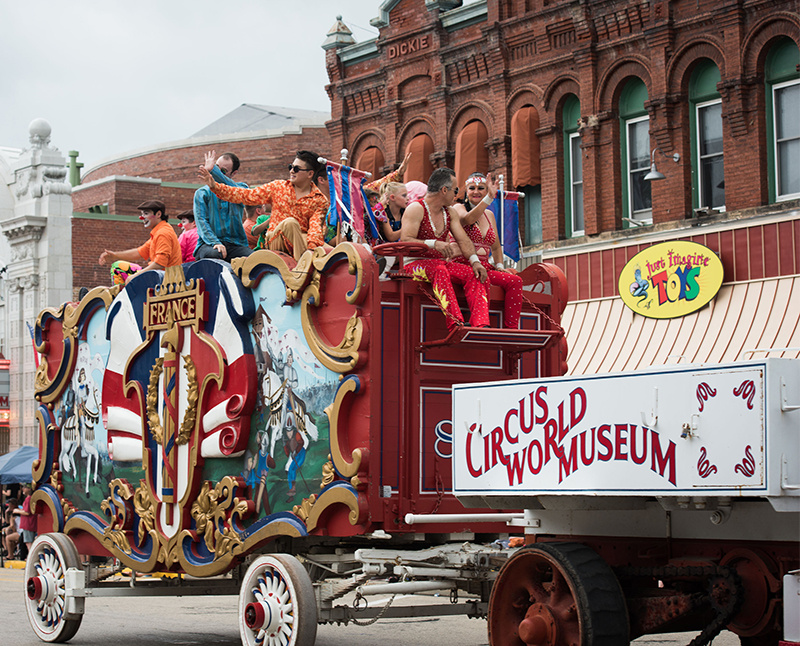 El Big Top Parade regresará a las calles del centro de Baraboo el sábado 25 de junio de 2022 por primera vez desde 2019. Vagones históricos, animales exóticos, bandas de música y carrozas comunitarias harán las delicias de los asistentes al desfile, destacando un fin de semana lleno de diversión con temática circense.
"No podríamos estar más felices de traer de vuelta el desfile", dijo Nanci Caflisch, copresidenta del comité organizador de Big Top Parade y Circus Celebration. "Este será muy especial".
La pandemia de COVID-19 obligó a cancelar el desfile en 2020. El año pasado, el comité organizó un fin de semana de Celebración del Circo para toda la comunidad en julio, sin el desfile.Este verano, el desfile regresa y se traslada a junio para evitar conflictos con la Feria del Condado de Sauk, que tradicionalmente se lleva a cabo a principios de julio.
El entretenimiento en vivo hará las delicias de los fanáticos del circo en el centro antes y después del desfile de las 11 a. m. De hecho, el entretenimiento con temática circense comenzará el jueves 23 de junio, cuando la Original Circus Band del profesor Stich se presente en el césped del juzgado como parte de la serie Concerts on the Square.
"El desfile y sus eventos relacionados son tradiciones anuales preciadas, que nos complace ver que regresan este año", dijo George Althoff, director ejecutivo de la Cámara de Comercio del Área de Baraboo. La Cámara trabaja con el comité de Big Top Parade y el personal de Circus World en la presentación del desfile.
El Big Top Parade y Circus Celebration de este año adoptará el tema pirata que Circus World ha adoptado para su temporada de 2022. "Arrrrrrr, ¿estás listo para un estupendo espectáculo y desfile de Big Top?" preguntó Scott O'Donnell, Director Ejecutivo de Circus World. "Podrías navegar los siete mares y no encontrar mejor entretenimiento familiar".
Esté atento a las actualizaciones en bigtopparade.com.