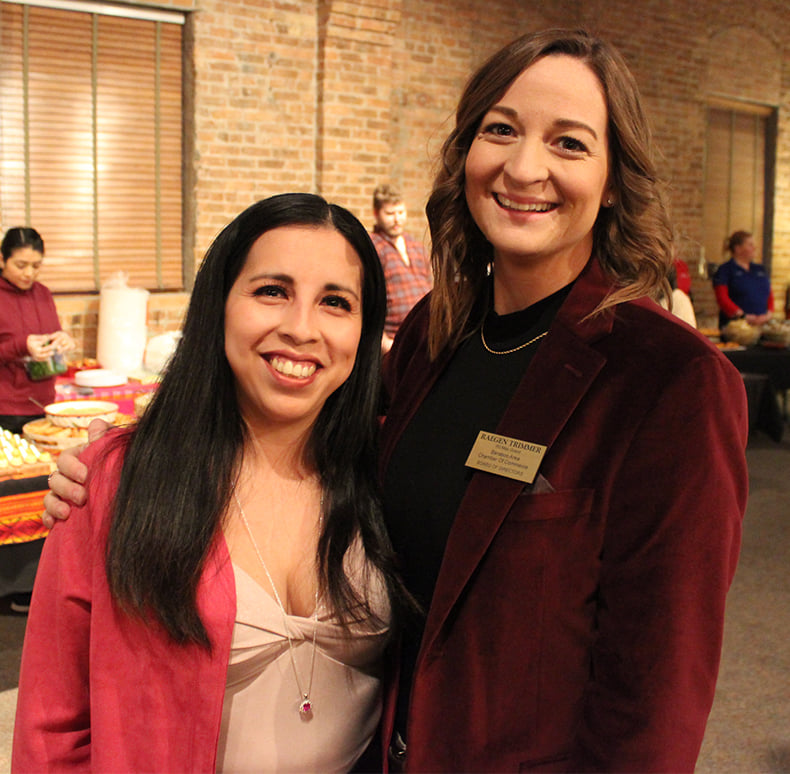 Chamber awards ceremony was a special occasion
Maybe it was the rediscovered joy of gathering together under one roof and feeling safe. Maybe it was the hard-won appreciation for all we had taken for granted before 2020. Maybe it was seeing the spotlight cast on servants who form the heart of this community.
You may debate the cause, but there was no denying the Baraboo Area Chamber of Commerce's Annual Dinner and awards ceremony Thursday evening – the organization's first since the pandemic began – was an emotional night.
"I never want to be anywhere else. I fell in love with Baraboo since the first time I came here," said Ana Torres, owner of Las Milpas Restaurant and Store. A Chamber board member and a key member of its diversity and inclusion committee, Torres spoke through tears upon receiving the President's Award. "Thank you for letting me be part of this great, great, great community. I feel welcome everywhere. Thank you for letting me be part of the Chamber and letting me do my part."
Outgoing board President Shawna Marquardt, who selected Torres, called her "a vigilant advocate for others in recognizing that the American dream does not exclude anyone."
Torres was one of several award recipients to accept plaques before a crowd of 260 at Baraboo Arts Banquet Hall.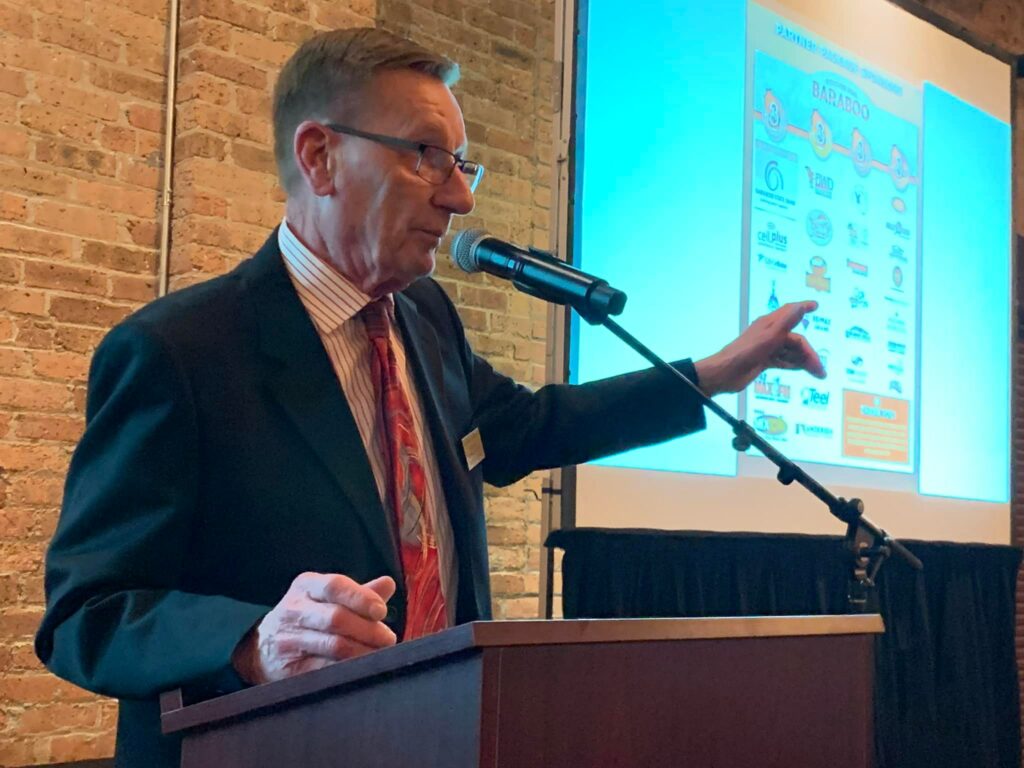 "It's it great to be together?" Pulse Fitness owner Brandon Green said before presenting the Community Service Award to the Boys & Girls Club. "It's an amazing thing to be part of a community that takes community service so seriously. We strive to find and support those who need help in this community."
"This room is full of caring hearts, amazing people, people who truly show up to the party," Executive Director Karen DeSanto said during her acceptance speech. "I can't tell you how comforting it is to be in a community of people who believe that together we can make a difference."
Baraboo State Bank won the Business of the Year Award, which recognized the institution's 165th anniversary, Chairman Merlin Zitzner's lifetime achievement award from the Wisconsin Bankers Association, and the bank's assistance in connecting customers to federal funding programs during the pandemic. "The bank and the Chamber have been closely aligned since the first version of the Chamber, the Baraboo Commerce Association, was formed in 1913," President Scott Jenks said in accepting the award. "Our goals for Baraboo are similar: Helping businesses prosper and grow, increasing job opportunities, encouraging expansion and development of all segments of Baraboo, contributing to the overall economic stability of the Baraboo Area."
The awards ceremony followed a look back at 2021 and a forecast of the year ahead. Executive Director George Althoff reported that the organization has entered into a partnership with the Wisconsin Latino Chamber. The organizations will work together to promote cultural inclusion in the Baraboo Area. The Chamber recently added a Spanish-language page to its website and will publish part of its 2022 visitor guide in Spanish.
"Think about this partnership as the Wisconsin Latino Chamber of Commerce being your ambassadors," President and CEO Jessica Cavazos said. "Wherever we go, we're going to say, 'Those great people in Baraboo, they know how to do it right."
Among the proponents of inclusion efforts is incoming board President Raegen Trimmer. The daughter of two former Chamber board presidents – Nanci Caflisch and Don Trimmer – and the organization's youngest leader ever, Raegen Trimmer kicked off the proceedings by presenting the Rising Star Award to Jake Franzen of Ski-Hi Fruit Farm. Last year the orchard developed a new product line, partnering with nearby Wollersheim Winery to bottle an apple brandy, and supported many Chamber projects.
"I have no doubt their star will continue to rise," Trimmer said.
Tumbled Rock Brewery & Kitchen won the Tourism Award. The brew pub has become a destination at the mouth of Devil's Lake State Park since opening in 2019. Co-owner Michelle Koehler thanked the community for welcoming Tumbled Rock, and the staff for making the business thrive. "You just see them running. They don't stop," Koehler said. "Tumbled Rock doesn't happen without all the people behind us."