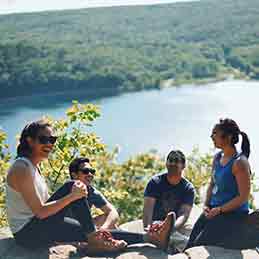 Prime time for outdoor adventure
Summertime is a great time to explore the outdoors in the Baraboo Area, whose scenery and opportunities for adventure is unrivaled.
There's no better place to start than Devil's Lake, the most popular destination in the Wisconsin State Park system. Recreational opportunities include (pause for a deep breath) rock climbing, snorkeling, fishing, swimming, boating and hiking. Walk the Tumbled Rocks Trail for a relaxing stroll beneath the West Bluff, or climb the East Bluff and get a great workout as you seek iconic formations such as Balanced Rock and Devil's Doorway. You'll find you've earned a breathtaking, birds' eye view of the park from atop the bluff. Before you leave, rent a canoe at the North Shore so you can paddle your way around the lake and enjoy the park from another perspective.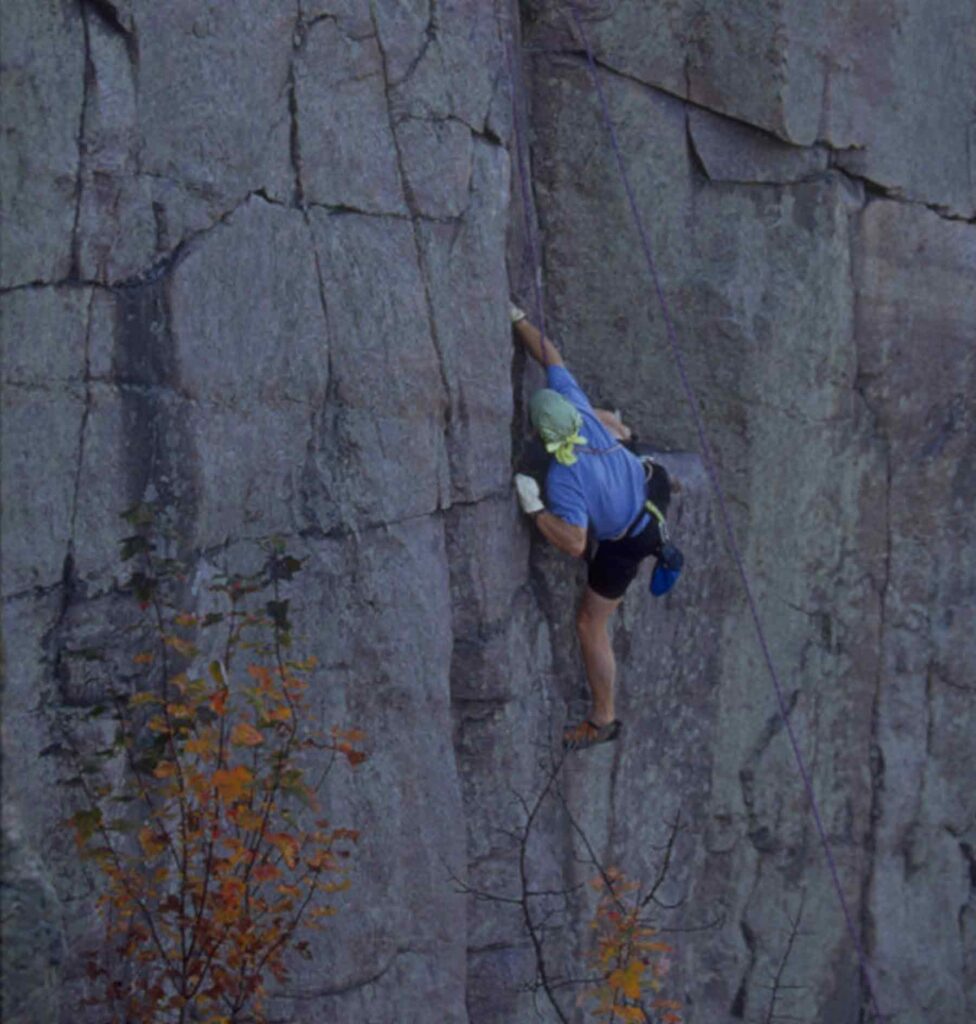 On your way out of the park, visit Pafrey's Glen, Wisconsin's first protected State Natural Area. Even in the dog days of summer Parfrey's is a cool spot, featuring towering sandstone formations and a coldwater creek at the base of the gorge. Hikers find moss-covered walls and flora typical of northern Wisconsin.
Devil's Lake isn't the only state park in the Baraboo Area. Mirror Lake is another gorgeous spot, affording opportunities for fishing, hiking, biking, swimming and boating. Camping is popular at both parks, too. Entrance into these protected properties requires a Wisconsin State Park admission sticker.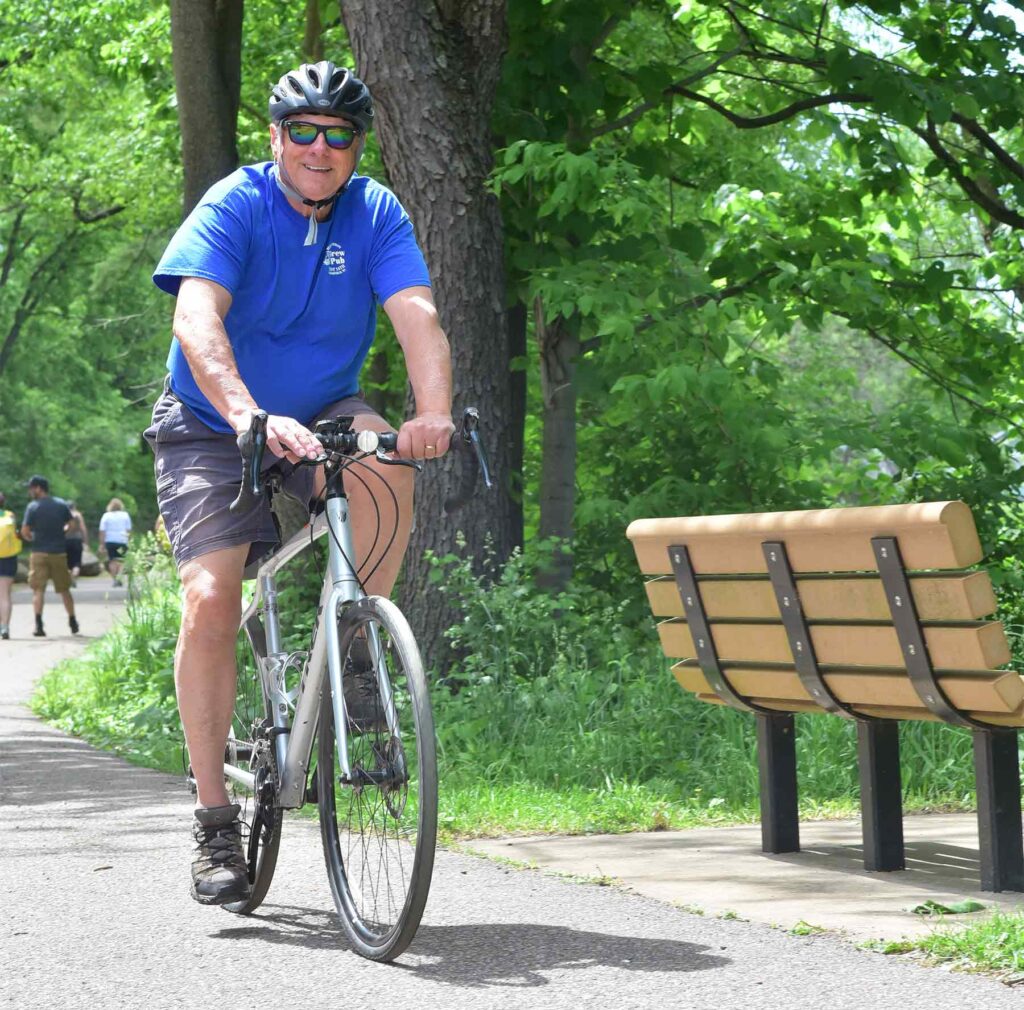 Just as Mirror Lake offers a serene sanctuary from the hubbub of summertime in Lake Delton, the Baraboo Riverwalk delivers opportunities for outdoor recreation in an urban setting. This 3-mile stretch of paved walkway runs along the bubbling Baraboo River, connecting several city parks and venturing past Circus World. The Riverwalk is popular among anglers, walkers, joggers, cyclists and wildlife. Partly because it's beautiful, and partly because it's free!
We can't talk about fun in the sun without mentioning golf. Located near Ho-Chunk Casino, Fairfield Hills is a 12-hole course ideal for travelers who are looking to play fewer than 18 holes in less than two hours. Its expansive practice range offers more than 30 stations that handle drives over 300 yards. Fairfield has been named Wisconsin's 9-Hole Course of the Year.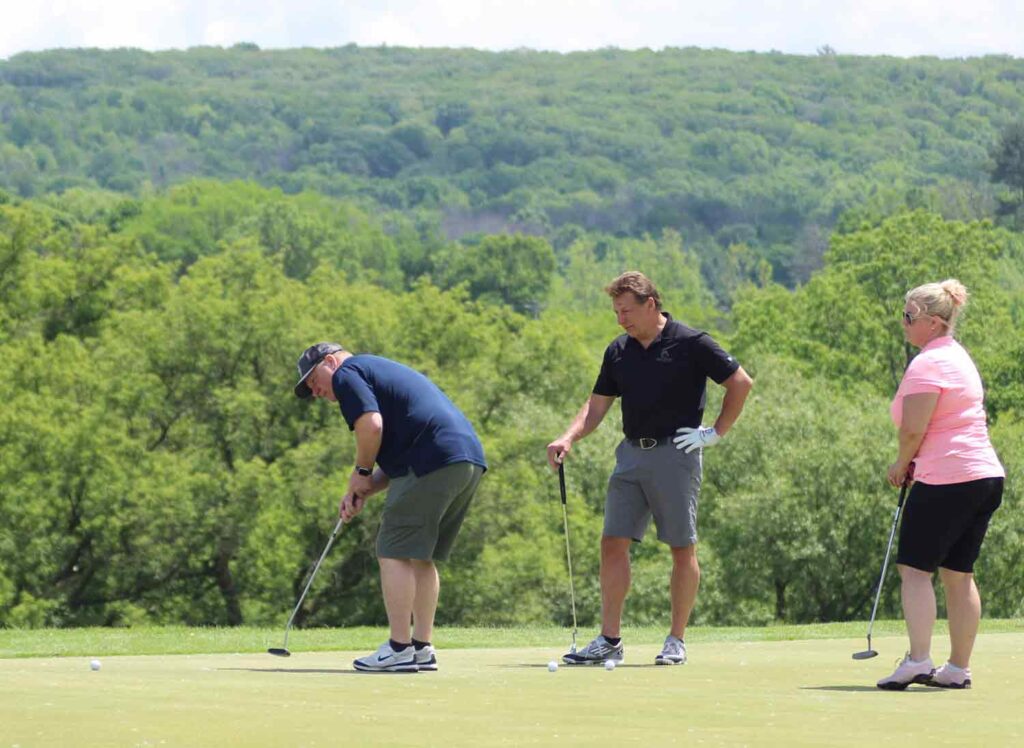 Baraboo Country Club affords majestic views of the bluffs that form Devil's Lake and offers a challenging 18-hole course. Undulating topography and a meandering creek delight players' senses while testing their mettle. After your round, cool off at Fore Seasons, whose patio outside the clubhouse is an ideal spot to savor a drink and a sunset.
There are other options for slaking your thirst after a day of outdoor adventure: Tumbled Rock Brewery and Balanced Rock Winery, located just down the road from Devil's Lake, come to mind. Driftless Glen Distillery lies along the Riverwalk.
There are too many places to enjoy a cool summertime drink – and too many opportunities for outdoor adventure – to list here. Request a copy of the Discover Real Baraboo visitor guide or read it here to learn more!