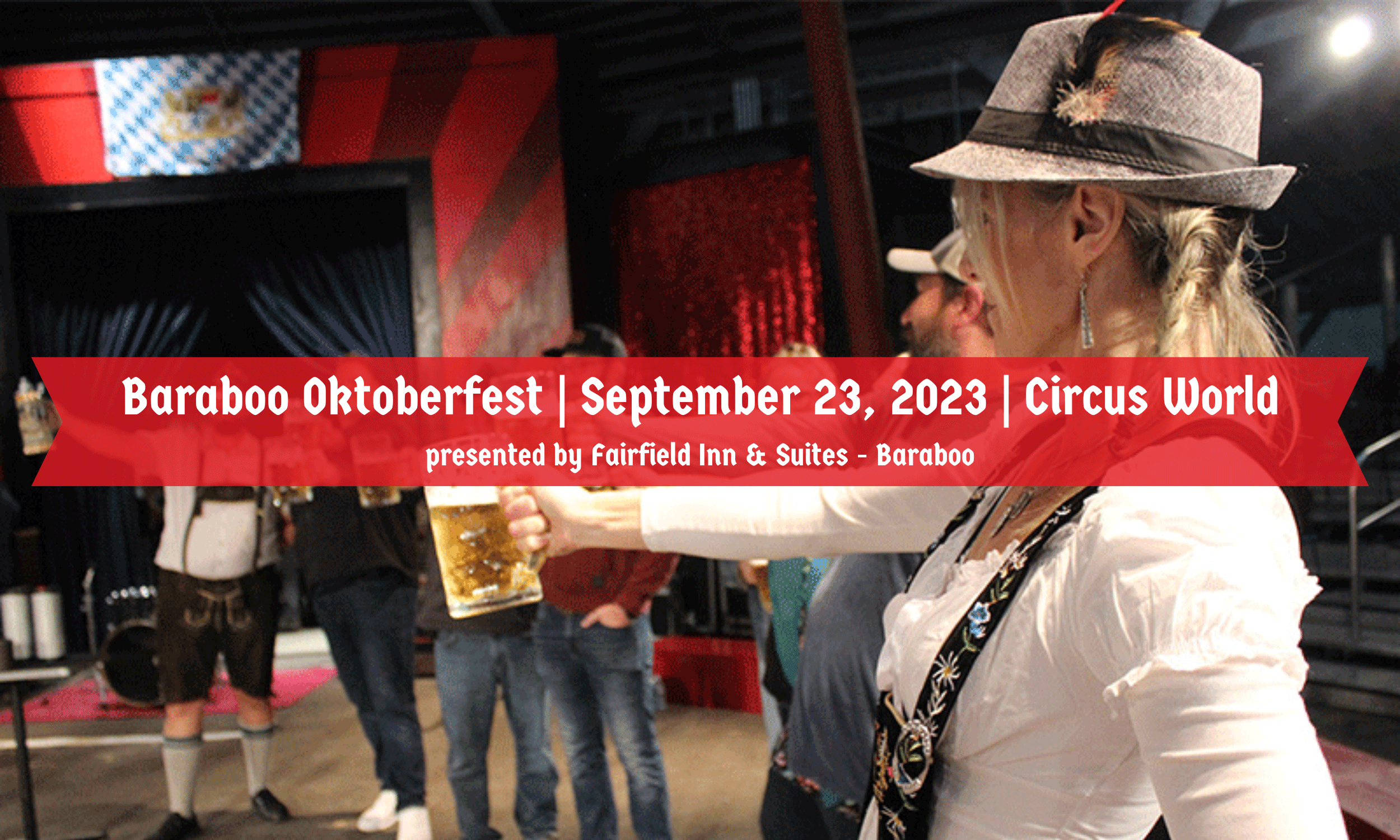 Althoff: Join us for Baraboo Oktoberfest
George Althoff
Executive Director
If you haven't already done so, mark your calendars for Saturday, Sept. 23. That's when the Baraboo Area Chamber of Commerce will host its second annual Oktoberfest event at Circus World.
Last year's inaugural event exceeded our expectations with just over 400 attendees. The most important takeaway from last year was this: Make sure you have enough good beer. Unfortunately, we didn't last year and had to make three unscheduled beer runs to the liquor store. By the end of the night, we were serving 30-packs of domestic brew, to the chagrin of some of the fest-goers.
We won't make that mistake again this year. We'll have plenty of beer, more food vendors and two great bands to entertain attendees: Big Griffy Jim and the Polka Dots to provide the oom-pah-pah, and Gold Dust Women for a tribute to all things Fleetwood Mac. Admission buttons are on sale at the Chamber office for a reasonably priced $7 in advance and $10 the day of the event.
So bust out your lederhosen and dirndl dresses and join us at the beautiful Circus World grounds on Sept. 23. The gate opens at 3:30. The Polka Dots will perform from 4 to 6, followed games and activities from 6 to 7, and Gold Dust Women taking the show home from 7 to 9. We'll do our best not to run out of good beer, I promise. For more information, visit oktoberfestbaraboo.com.
Welcome to our new sponsor: Fairfield Inn & Suites Baraboo
The Fairfield Inn & Suites Baraboo isn't even open yet, but they've already shown their support for the Chamber in a big way. In addition to becoming a member earlier this year, Fairfield by Marriott has signed up to be a Platinum Level Partner Package sponsor for the remainder of 2023 and all of 2024. But wait, there's more: They've also agreed to be the title sponsor for this year's Oktoberfest celebration!
A big thank you to General Manager Sharon Wroblewski and her team for such fantastic support. Fairfield Inn & Suites Baraboo expects to open by the end of August or early September.
Chamber adds new member to Board of Directors
Merry Lynn Riek, Market Manager for WCCU Credit Union in Baraboo, has been elected to the Chamber's Board of Directors. She replaces Becky Radke, who resigned from the board. Riek was elected at the board's July meeting, edging out Amanda Stapleton and Kayla Steinhorst. The action was in accordance with the Chamber's bylaws, which stipulate that in the event of a resignation, the Board of Directors shall name a replacement.
Later this year, I will be issuing a call for candidates for the 2024 election to the Board of Directors. Five positions will be up for grabs. Three of the five are held by individuals who are eligible for a second three-year term: Shelley Mordini (Tourism), Ana Torres (Retail) and Raegen Trimmer (Professional). The other two spots are held by Brandon Green (At-Large) and Jake Franzen (Agribusiness). Both Green and Franzen have served two three-year terms and are not eligible to run again.