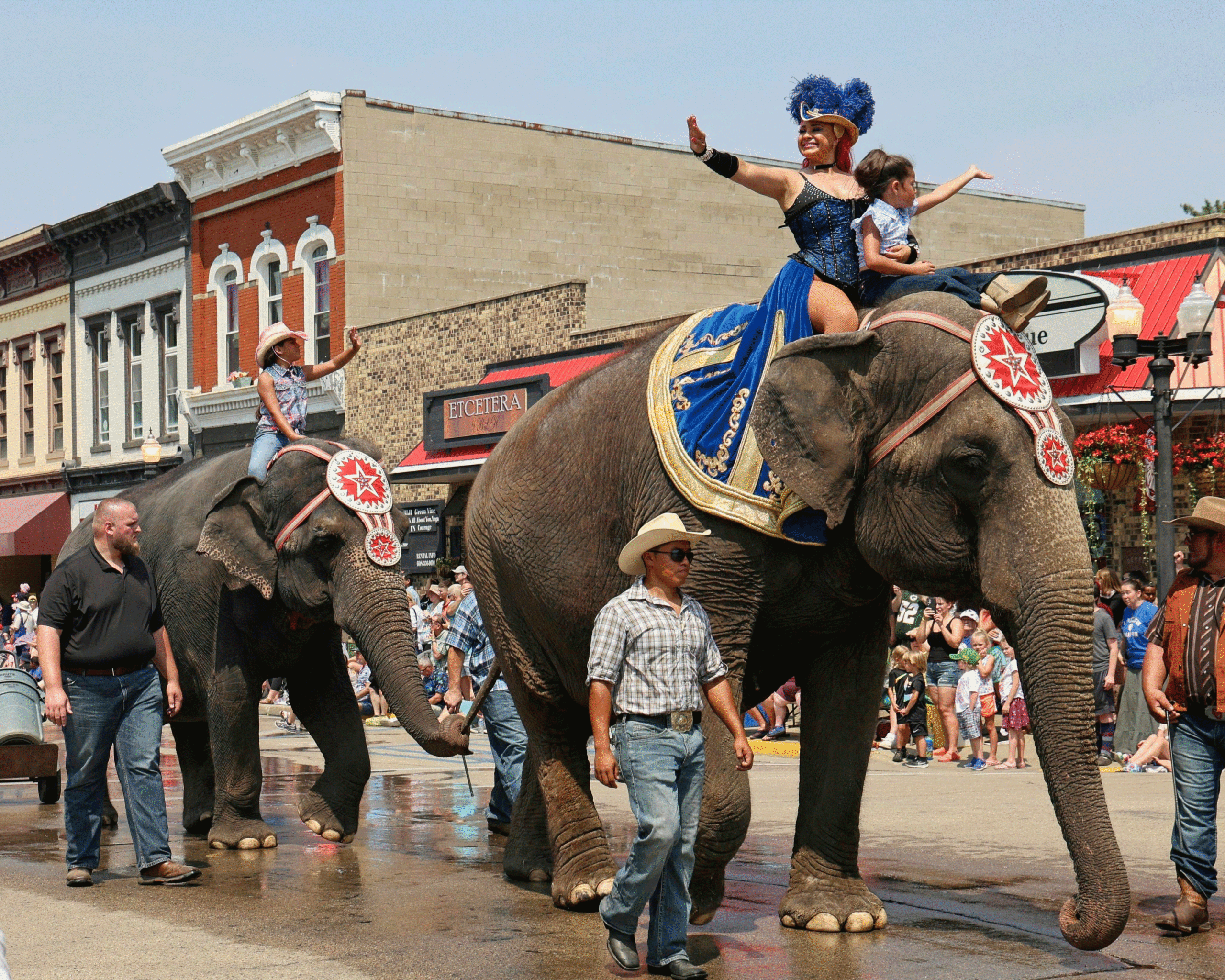 Big Top Parade generates estimated $2.2M economic impact
An estimated 25,000 Big Top Parade spectators funneled nearly $2.2 million into the Baraboo Area's economy last month.
Highlighted by the Circus World elephants' final appearance, the parade packed downtown Baraboo streets with spectators June 24, and filled local hotels through that weekend. Using visitor spending formulas used by Sauk County and the Wisconsin Department of Tourism, the Baraboo Area Chamber of Commerce estimates the parade and related events had an economic impact of $2.17 million. An estimated $136,000 in sales tax and hotel room tax was generated over parade weekend.
"Not only is our circus parade a delight for children of all ages, it's a great boost to our local hotels, restaurants and shops," said George Althoff, Executive Director of the Chamber of Commerce. "I'd like to thank Sauk County Administrator Brent Miller, Board Chairman Tim McCumber and their economic development team for their assistance in calculating the economic impact of this outstanding event."
The Chamber works with Circus World and the volunteer Big Top Parade Committee to present the annual parade as a tribute to the community's circus heritage. The weekend's circus-themed fun included a performance by Professor Stich's Original Circus Band at Concerts on the Square, as well as Al. Ringling Theatre tours and a Circus Juventas show at the theatre the evening after the parade.
"This year's crowd was the biggest we've ever seen, and this year's parade was the best we've ever presented," said Nanci Caflisch, Co-Chair of the Big Top Parade Committee. "But rest assured, we'll try to top it next year."