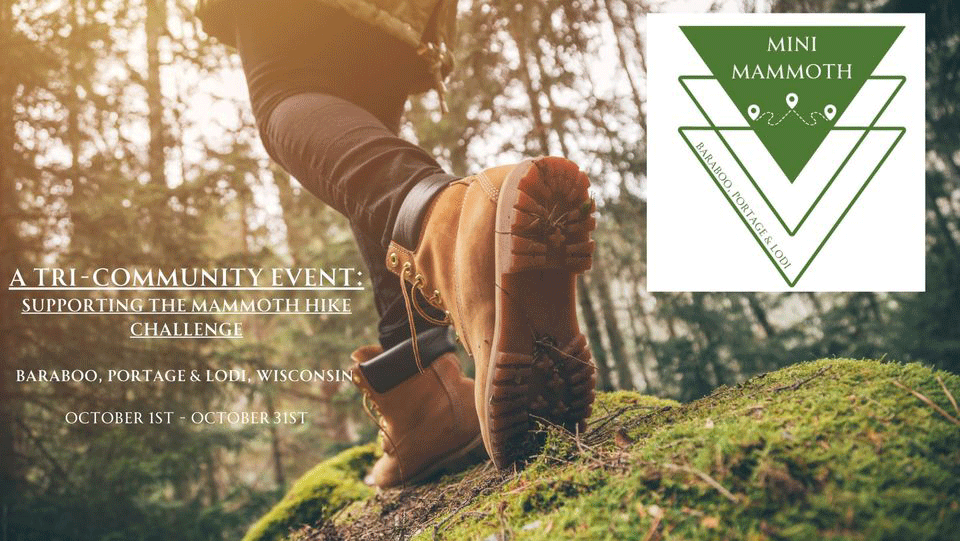 Mission Possible: The Mini Mammoth
Your challenge, should you choose to accept it: Enjoy fall colors, breathe fresh air and rack up lots of steps. Your reward? A limited-edition patch and the serenity that comes with exploring the Ice Age Trail.
The Ice Age Trail Alliance has levied the 2023 Mammoth Hike Challenge, encouraging hikers to cover 43 miles – and visit three trail communities – in October. The 1,200-mile trail meanders along the edges of where Wisconsin's last glacier once sat.
Baraboo, West Baraboo and other nearby communities are encouraging hikers to act locally. They've rolled out The Mini Mammoth, challenging hikers to work toward their 43-mile goal along the paths in and around Baraboo, Portage and Lodi. This effort is being led by those communities' chambers of commerce and their chapters of the Ice Age Trail Alliance, as well as Downtown Baraboo Inc.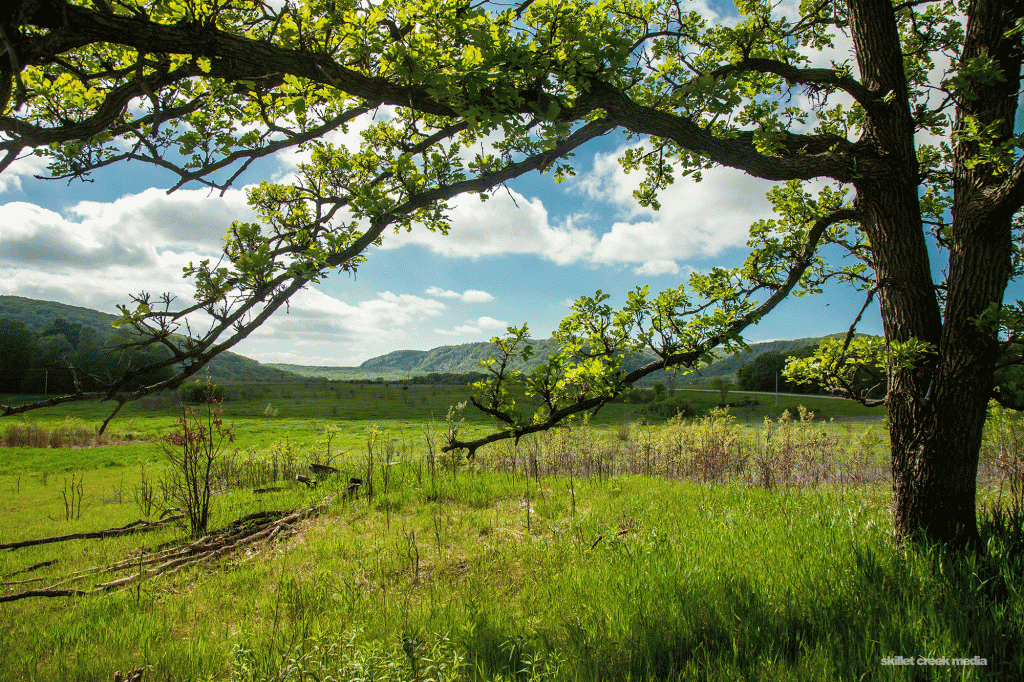 Hikers can cover as much ground as they like, whenever they like. But several special events will give trail users a chance to walk together. For example, the Baraboo Hills chapter of the Ice Age Trail Alliance will hold a Halloween Hike at 6 p.m. on Oct. 13, as well as a hike through Roznos Meadow at 9:30 a.m. on Oct. 24.
Businesses along the trail plan to offer specials to Mini Mammoth participants. Gem City Saloon, Family Values Thrift and Driftless Glen Distillery have agreed to offer Mammoth Trail Magic deals throughout October. Mention the Ice Age Trail Alliance at the distillery and receive a 10% discount!
Register for the Mammoth Hike Challenge here to get itineraries and more information. Those who log 43 miles will receive a patch. Given that hikers' miles need not be contiguous or continuous, it's hardly a mission impossible.