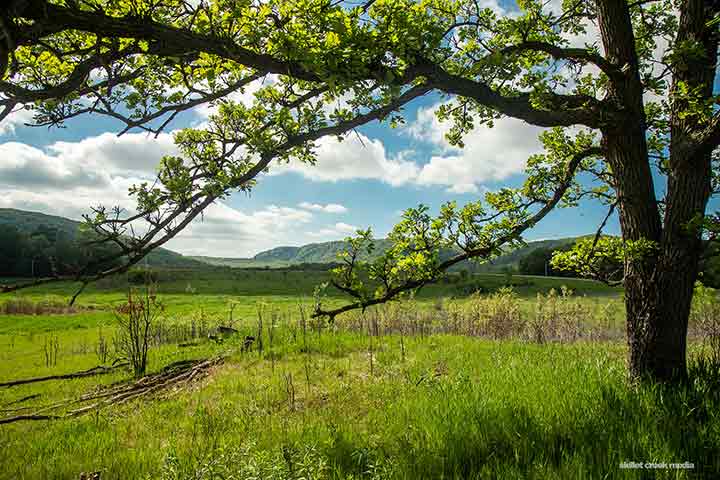 Take a hike (on the Ice Age Trail)
When the glaciers receded from Wisconsin, they left behind a breathtaking landscape. One great way to take it all in is to hike on the Ice Age Trail.
This National Scenic Trail traverses the state, covering 1,200 miles from Janesville to Sturgeon Bay, and from New Glarus to Antigo to St. Croix Falls. Some of its most scenic locales lie in the Baraboo Area as the trail winds through Devil's Lake State Park.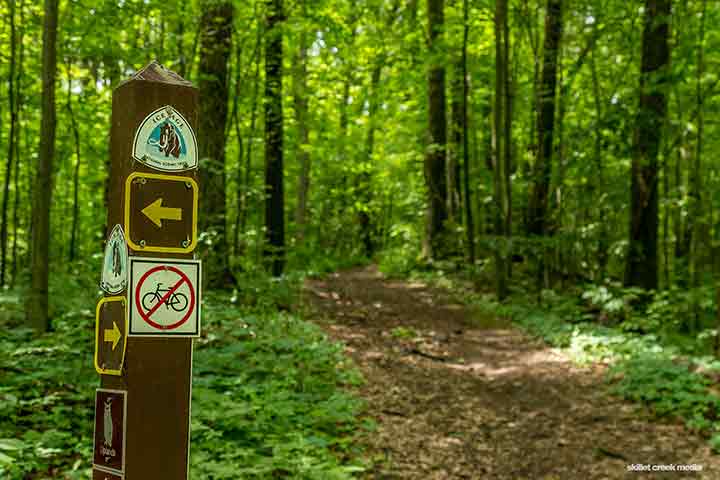 The trail divides at Devil's Lake, with a western branch passing through Baraboo and winding north to the dells of the Wisconsin River and beyond. On its way through town, the trail connects with the Baraboo Riverwalk, a paved urban walkway that follows the river for 3 miles and features views of Circus World. Once the Riverwalk cuts off at Ochsner Park, hikers can proceed to the wilderness surrounding the University of Wisconsin-Platteville Baraboo/Sauk County on their way north.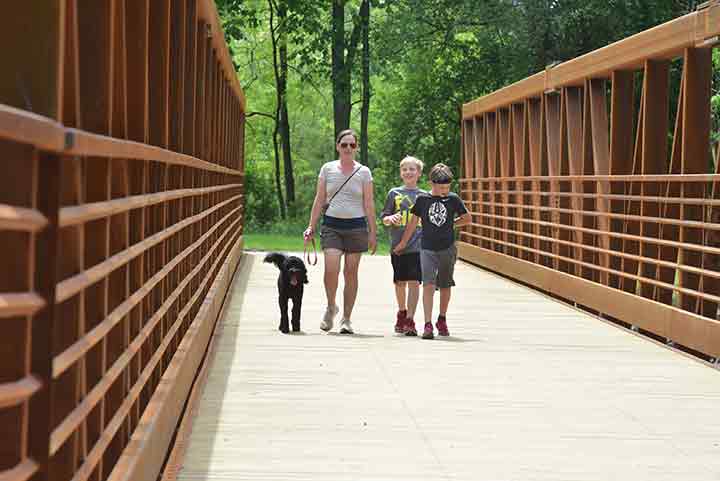 The footpath explores the ridges that mark the farthest advance of the last glacier in Wisconsin. Hikers moving at their own pace can take in marshlands, creeks and rock formations. They'll find trillium, puffballs and marigolds. Interpretive displays along the way explain the glacial history and geology of Wisconsin. A website dedicated to the trail offers information for hikers and campers, including maps, tips and suggested itineraries.
The trail is a glorious sight to behold year-round, whether set ablaze with fall colors, coated in a bed of snow or bursting to life in spring. With summer heat giving way to autumn chill, it's a great time to take a hike.