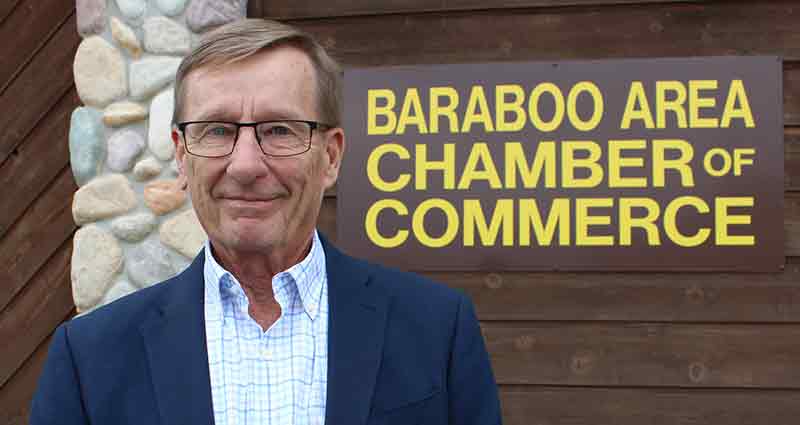 Althoff: And for my next trick, a juggling act
Let me begin with a heartfelt "thank you" to the many of you who have reached out to congratulate me on being hired as Executive Director of your Baraboo Area Chamber of Commerce.
My first three weeks on the job have been action-packed as I immerse myself into the external and internal demands of the job. I'm fortunate to have three great co-workers in Ben Bromley, Kristi Feld and Michele Feld – all three of whom I know personally – to help with my transition.
Having spent nine years as a member of the Chamber's Board of Directors (2010-18), I know that the job of the Executive Director is like a juggling act. There are always several balls in the air at once, and your job as Executive Director is make sure that none of them hit the floor. So, as we head into the holiday season, what balls are currently in the air?
For starters, the Chamber will host a raffle drawing party this Saturday (Nov. 6) at the Baraboo Arts Center. Doors open at 2:30 p.m. and the drawings for the 10 prizes will be held at halftime of the Badger game. This event will be open only to Chamber members. Please stop in and enjoy pizza from Gem City and beer from the Al. Ringling Brewery. Of course, if you haven't yet purchased any raffle tickets, we'll have them at the door.


On Tuesday, Nov. 30, from 1 to 6 p.m., the Chamber will host "Giving Tuesday Fair," a post-Cyber Monday event designed to highlight the great work of the dozens of nonprofit organizations in the Baraboo Area. This will be an opportunity for philanthropic-minded people to consider financial support of the nonprofit groups featured at the fair. This event also will be held at the Baraboo Arts Center. More information will be coming soon through member e-mail blasts, social media and other advertising outlets.
Further down the horizon is the upcoming election of several new board members, the Chamber's Annual Dinner in January, and selection of recipients in our annual business awards program. Stay tuned for details.
I hope to see you soon at an upcoming Chamber event.