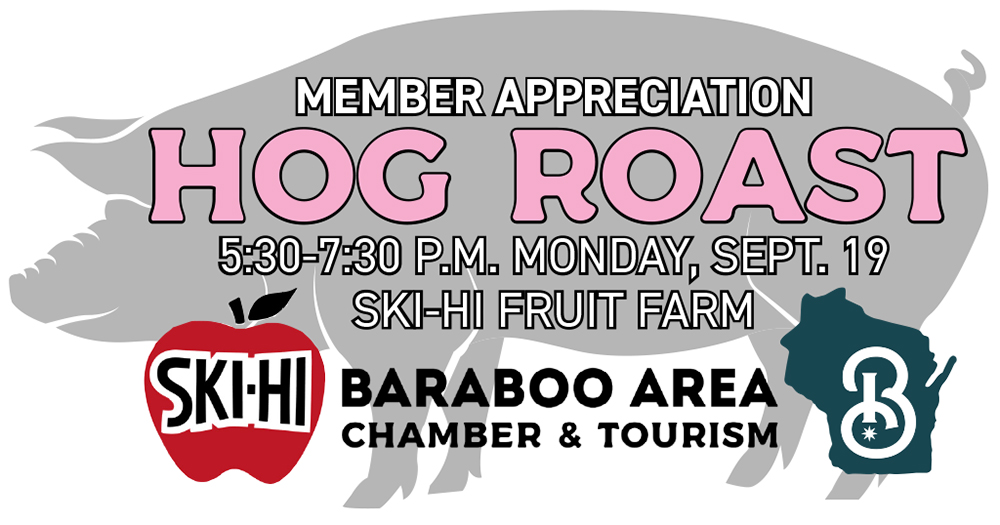 Althoff: Let's go hog wild this month
George Althoff
Executive Director
We're hoping for a great turnout at the Baraboo Area Chamber of Commerce member appreciation night Sept. 19 at Ski-Hi Fruit Farm. The tradition of hosting an end-of-summer thank you event goes back many years for the Chamber. Some of our members have fond memories of the annual crab boil at Devil's Lake State Park, with visions of Pete Premo, Doug Hill, the late Chris Anderson, and a host of other volunteers slaving over huge pots of boiling water. They must have all gotten along, because there were never any reports of anyone getting thrown into the cauldron.
Last year, the tradition continued with an event at Ski-Hi featuring food trucks and a ceremonial parade of elephants that had been beautifully painted by area artists. As we mulled over what to do for this year's event, Michele Feld – one of our two "keepers of the knowledge" here at the Chamber – threw out the idea of a hog roast. Sold! Michele recruited two experienced hog roasters – Mark Schoenoff and Josh Quinn – to do the cooking, and secured side dishes from Sysco Foods. Throw in some homemade apple crisp from Ski-Hi, and we've got ourselves a party.
We're asking members to pre-register so we get an accurate head count. We don't want anyone going home hungry. The cost is $10 per person and payment will be accepted at the event. Part of the proceeds of this event will be donated to the Baraboo Food Pantry. We'll collect donated items for the Food Pantry that night, as well. I hope to see you at Ski-Hi on Sept. 19!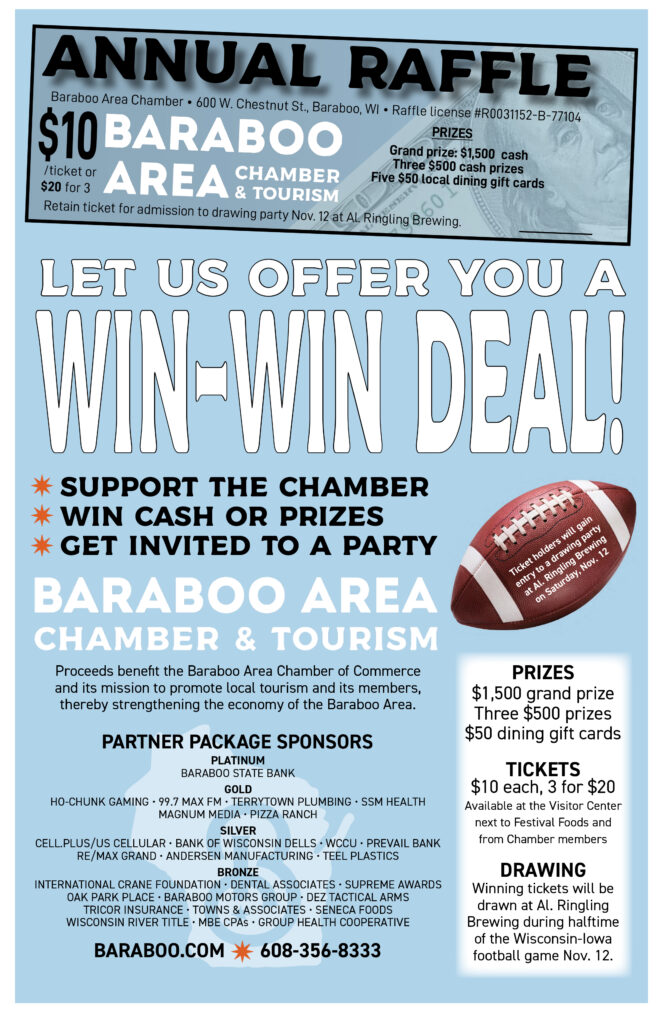 Remember your raffle tickets
Sales of tickets for the Chamber's annual cash raffle fund-raiser are in full swing. You could win the top prize of $1,500 in cash or one of three $500 cash prizes. Several $50 gift cards to local eateries also will be awarded. Tickets can be purchased at the Chamber office or from many of our members (and we'll have them for sale at the member appreciation event). The cost is three for $20 or $10 each.
The winning tickets will be drawn on Saturday, Nov. 12, at the Al. Ringling Brewery during halftime of the Wisconsin-Iowa football game. Your ticket stub will gain you admission to the event (and who knows, it might even be good for a free or discounted beverage!) If you would like to join the raffle ticket sales force, call the Chamber office at 608-356-8333 or send an email message to
events@baraboochamber.com.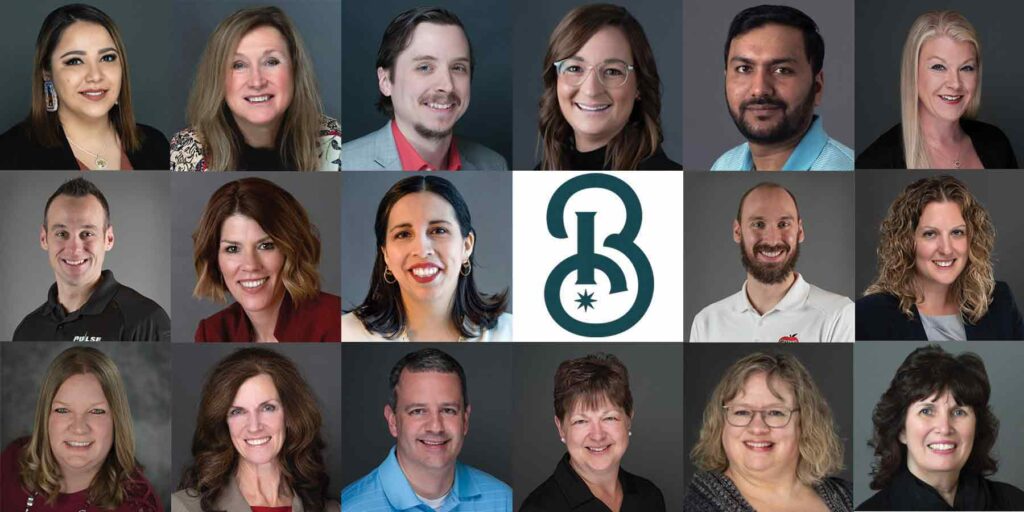 2023 board elections
Later this year, three spots on the Chamber's 17-member Board of Directors will be up for election for terms beginning Jan. 1, 2023. The seats are currently held by Secretary Mary Dressen (retail), Treasurer Tony Jaynes (at-large), and Tom Patel (West Baraboo hotelier representative). All three are eligible to be elected for a second three-year term.
Per the Chamber's bylaws, President Raegen Trimmer will appoint a nominating committee in October. By the November board meeting, the nominating committee will submit a slate of nominees to the full board for approval. All eligible Chamber members then will be allowed to vote on the slate of nominees. If you would like to be considered for one of the seats on the board, please send me an email at director@baraboochamber.com or call me at 608-356-8333.