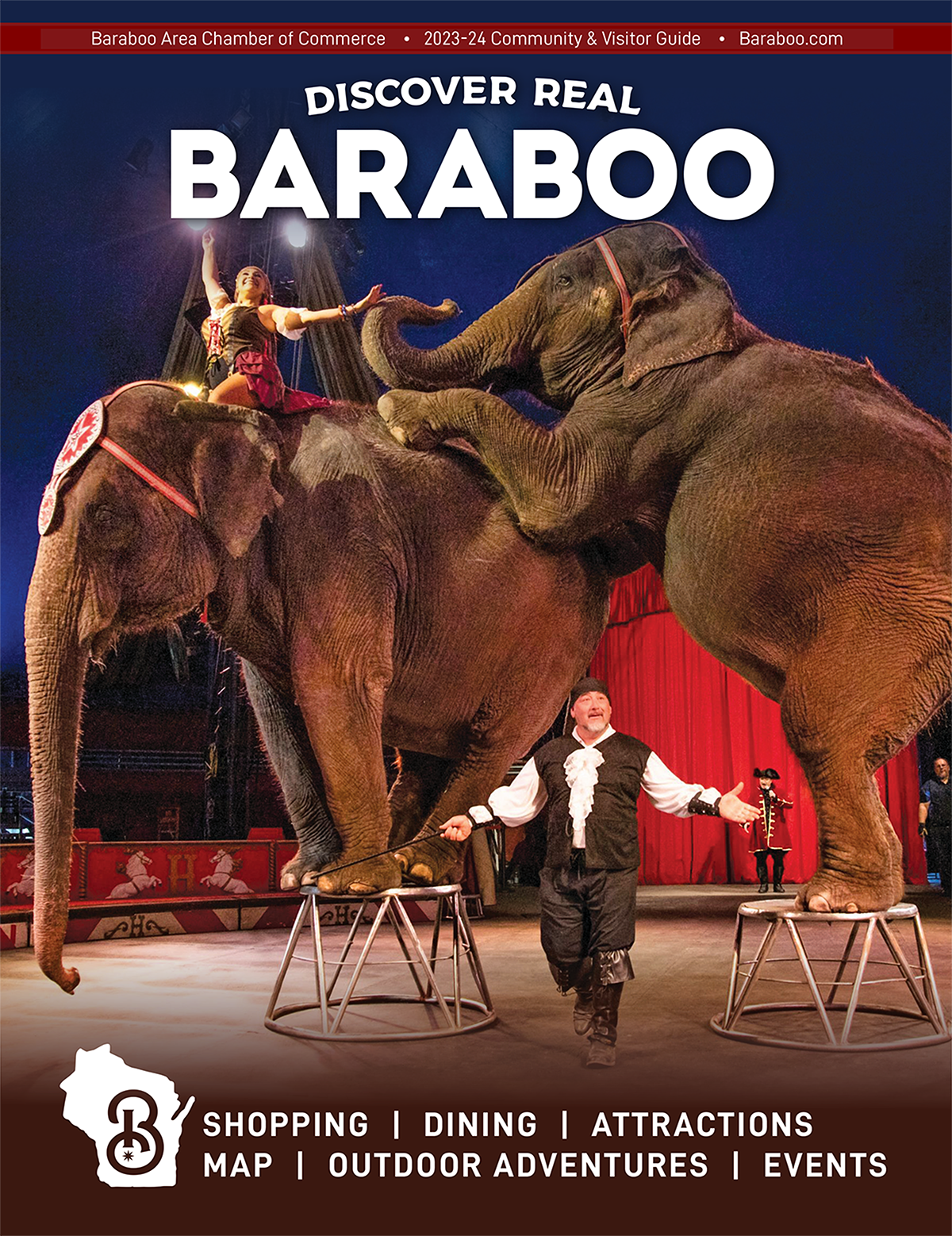 Check out our 2023 Visitor Guide
We would say it's "hot off the press," but the 2023 Baraboo Area Visitor Guide hasn't come off the press yet!
Designed by NextLevel Creative and Chamber staff, this year's guide book will be arriving in printed form in a matter of days. It can already been read online here.
This year we're pleased to present a pair of gorgeous "cover girls" – Circus World's elephants! Once again, the Visitor Guide features a welcome message and community calendar in Spanish. New this year are articles about the community's Ho-Chunk heritage and its golfing options.