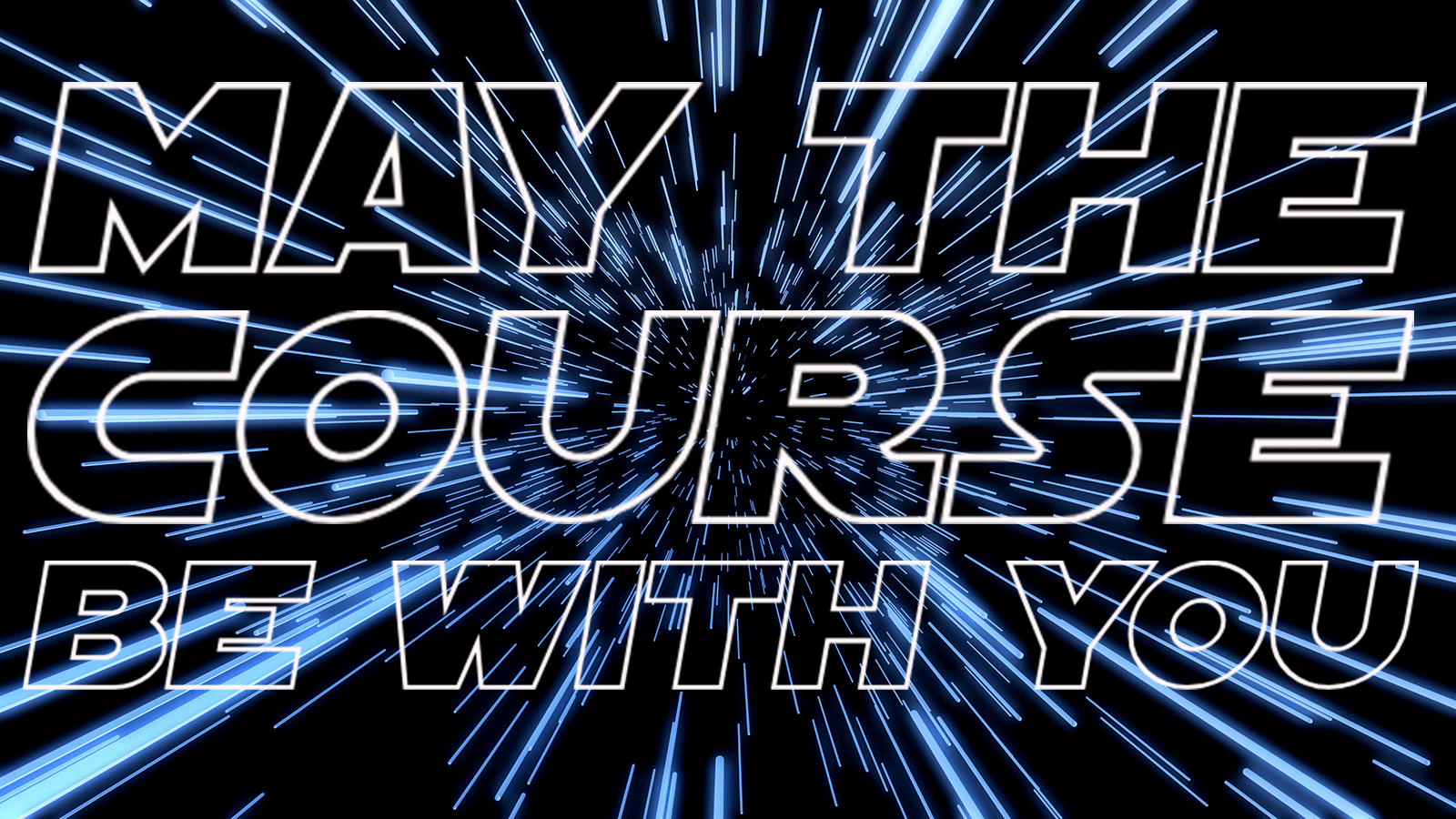 May the Course be with you, golfers!
By George Althoff
Executive Director
Dust off your golf clubs, clean your cleats and mark your calendars. The Baraboo Area Chamber of Commerce's Annual Golf Classic is just over 11 weeks away. On Tuesday, June 6, we'll return to the Baraboo Country Club for our annual fundraiser that gives 144 Chamber members and guests a perfect excuse to tell their bosses, "We're working remotely today."
The theme of this year's event will be "Star Wars," the acclaimed series of 12 George Lucas-produced films that spanned more than four decades. So, channel your inner Han Solo, Darth Vader or Chewbacca and prepare to blast off for a day of great fun, fine food and chance to win a Skyhopper full of fantastic prizes. Bonus points will be awarded to anyone who comes dressed as 3CPO or R2-D2 or anyone sporting a movie-quality Chewbacca mask.
In addition to 18 holes of golf and dinner, the tournament will feature a putting contest, 50/50 raffle, betting holes, silent auction items, mulligans, hole activities and hole prizes. In other words, make sure you bring some folding money so you can participate in some of the fun activities that make the golf outing the Chamber's biggest fundraiser of the year.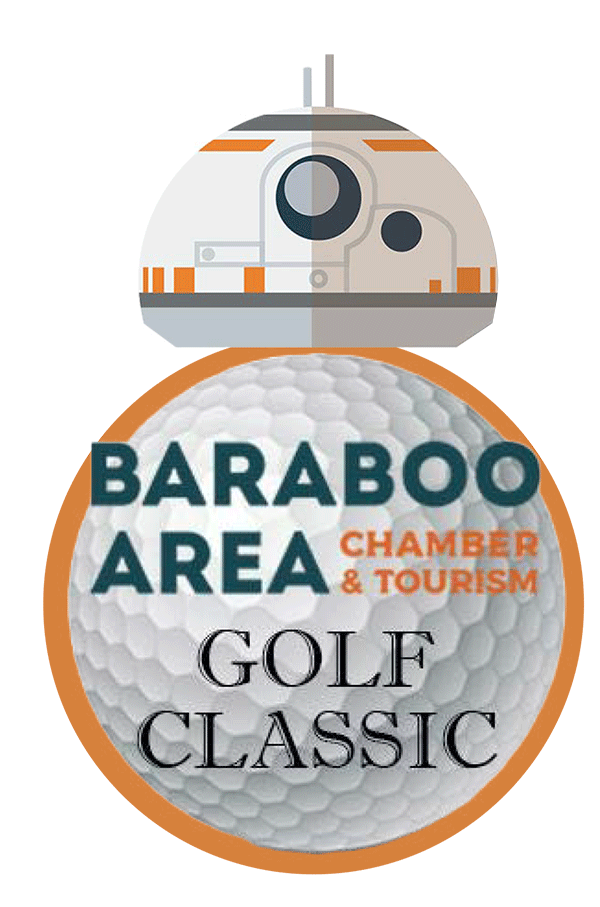 Dozens of our members support this event, beginning with our 26 Partner Packer sponsors – Baraboo State Bank, Baraboo Broadcasting, Magnum Media, Ho-Chunk Gaming, Pizza Ranch, SSM Health/St. Clare Hospital, Terrytown Plumbing, Andersen Baraboo Manufacturing, Bank of Wisconsin Dells, Cell.Plus, Prevail Bank, Teel Plastics, WCCU Credit Union, Bachrodt Baraboo Motors, Community First Bank, Dental Associates, DEZ Tactical Arms, Group Health Cooperative, International Crane Foundation, MBE CPAs, Oak Park Place, RE/MAX Grand, Seneca Foods, Supreme Awards, Tricor Insurance, and Wisconsin River Title. Thank you to all of them for their support.
But, in order to make this event a success, we need support from more of our members. We are in need of:
• Cart, beverage and dinner sponsorship sponsors. These are "big ticket" sponsorships that include a host of benefits to the sponsoring business, including pre-event recognition in social media posts, signage in multiple locations on the course, acknowledgement during the event festivities and a foursome in the tournament. For a full list of the benefits, contact me at director@baraboochamber.com.
• Hole sponsors. For a $650 gold hole sponsorship, your company name and logo will be featured at one of the holes and you will have a foursome in the tournament. For a $250 silver hole sponsorship, you company's name and logo will be featured at one of the holes.
• Small items for the "swag bags" that will be distributed to each of the 144 golfers. Baraboo State Bank has generously agreed to donate the bags, into which we will insert items donated by our members. Munchies such as energy bars or bags of salted snacks are always a good addition. Maybe you have coupons that will help drive traffic to your store. Golf balls and tees with your company name on them are excellent donations. Use your imagination! The only requirement is that the item will fit into the bag and that you can supply us with 144 of them.
• Donations for the raffle and silent auction. Items should have a value of at least $25. Depending on the response, we may bundle up a number of items for use in the silent auction. Bigger and better prize baskets will help drive ticket sales, so be as generous as possible.
More than half of the field of 144 golfers has already been spoken for, so if you're planning on playing, don't delay! You can register here. The cost is $120 for golfers who do not belong to the Baraboo Country Club and $80 for those who are members.
As always, thank you for your support of the Baraboo Area Chamber of Commerce. May the Course be with you.