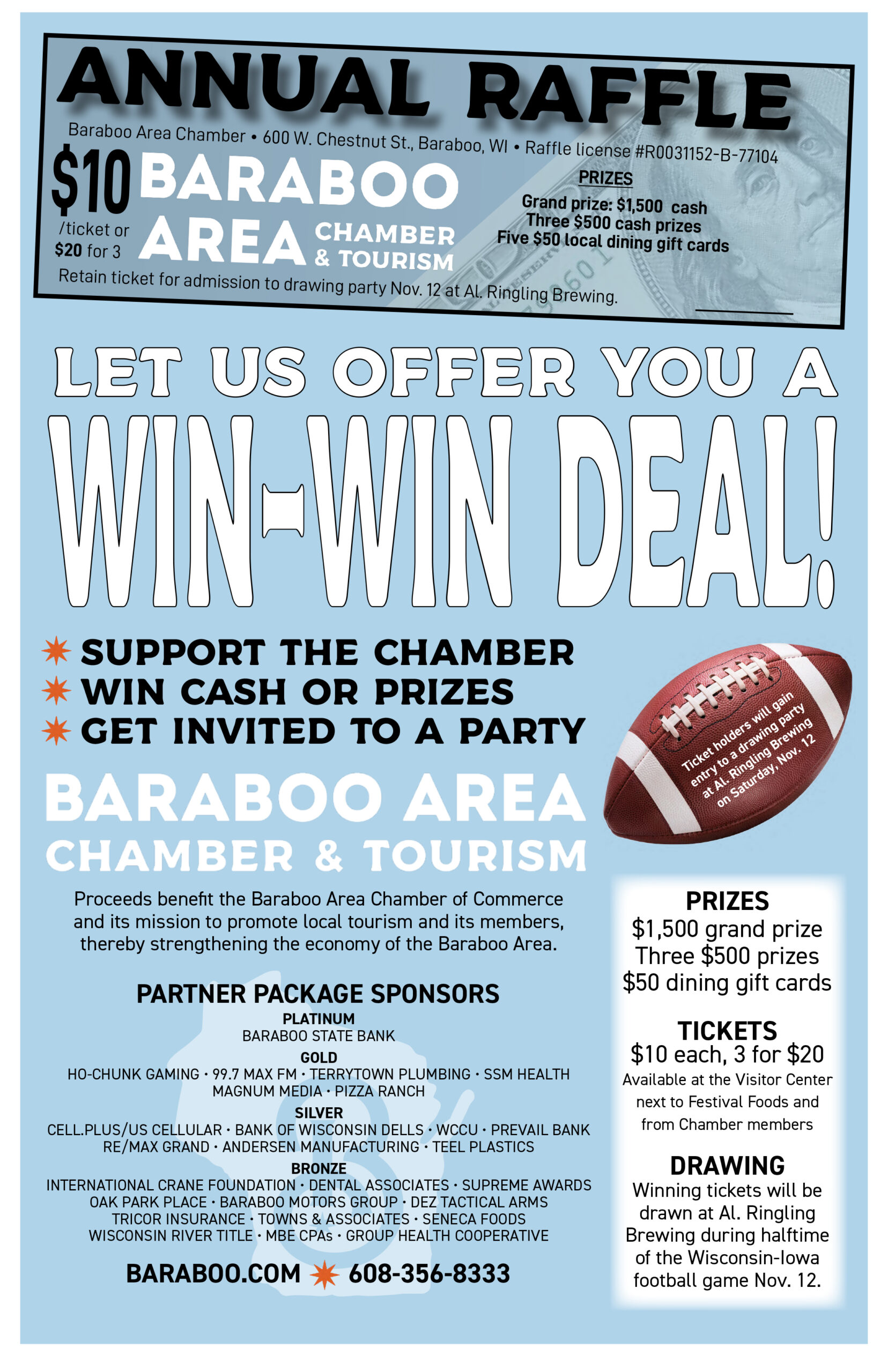 Would you like to win $1,500? Do you know some other people who would?
The Chamber's Annual Raffle campaign got under way May 7 at Fair on the Square, where George, Ben and a few Ambassadors sold 100 tickets.
This year tickets cost $10 each, or three for $20. They are available at the Visitor Center.
The grand prize is $1,500 cash. We also will draw for three $500 cash prizes, as well as five local dining gift cards.
Winning tickets will be drawn at a party to be held Saturday, November 12 at Al. Ringling Brewing Co. The drawing will take place at halftime of that day's Wisconsin Badgers-Iowa Hawkeyes football game. A purchased raffle ticket gets you into the Badger-themed drawing party!
We like to say there are three ways ticket buyers can win:
• taking home a prize
• getting invited to the party
• supporting the Chamber
If you'd like to buy tickets, or if you'd like to sell them at your business, please contact us at 608-356-8333. Or just stop in: The Visitor Center is open from 9 a.m. to 5 p.m. weekdays.
Did you know that if EVERY member bought or sold just a few tickets, the Chamber would meet its fundraising goal?
Please do your part to support this campaign and make this year's Annual Raffle a winner for the Chamber and for the entire Baraboo Area community!