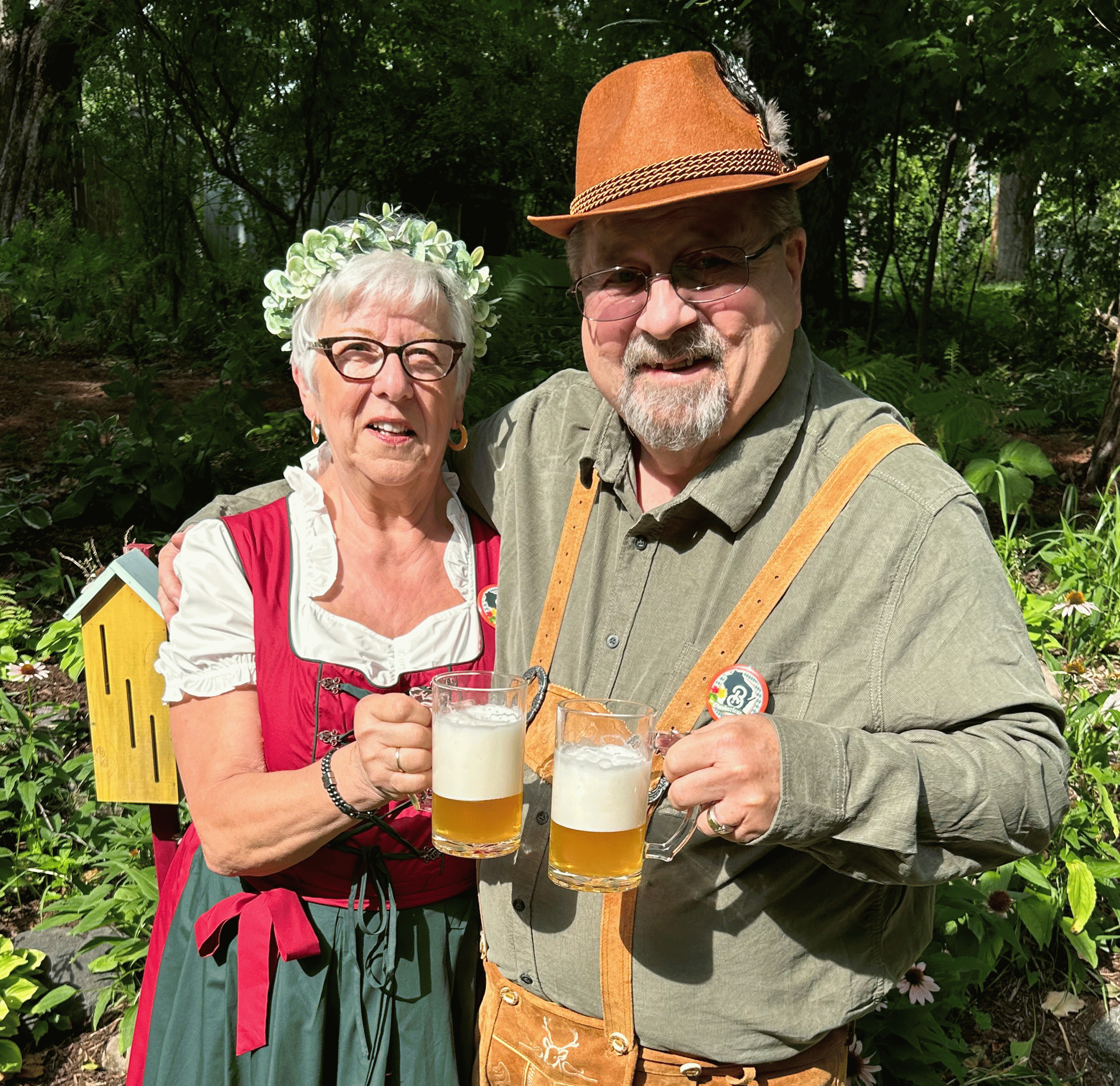 Palms to preside over Oktoberfest
Bonnie and Mike Palm have been chosen to preside over Baraboo Oktoberfest as Fest Masters on Sept. 23.
Mike Palm, who worked for MSA Professional Services from 1988-2012, has been active in the Baraboo community for decades, including three terms as Mayor from 2012-21. He has been involved with and/or served on the board of directors of multiple civic and government organizations, including the Baraboo Economic Development Committee, Citizens for Waterfront Revitalization, the Circus World Museum Foundation, the Big Top Parade as a volunteer, the Circus World Gala Planning Committee, the Al. Ringling Theatre Friends, and the Baraboo Public Arts Association, of which he was a founder.
From 1965-67, he served in U.S. Air Force during the Vietnam Era. He currently manages Spirit Lake Trading Company and is a member of the Baraboo Area Chamber of Commerce and Downtown Baraboo Inc.
Bonnie Palm, in addition to serving as First Lady of Baraboo during Mike's tenure as Mayor, also has been deeply involved in the community. She ran er own home daycare for three years and served as a Head Start teacher assistant for four years. She has been a board member and volunteer for the Giving Tree for 25 years and also has been active in the Community Heroes organization, the Social Justice Committee, the Circus World Parade as a volunteer, and the Circus World Gala Planning Committee.
Oktoberfest will be held from 3:30-9 p.m. at Circus World in Baraboo.
The Palms will kick off the festivities by tapping the golden keg after riding into Circus World on a motorized rickshaw at 3:30. After the opening act – Big Griffy Jim and the Polka Dots – perform the Palms will preside over a costume contest and a stein-holding contest. Then the headliners – local favorites Gold Dust Women – will close out the evening.
For information visit oktoberfestbaraboo.com.